Select a membership level
Wow, you decided to take the plunge. You are investing your hard-earned money into helping us continue bringing amazing content your way, thank you! In return, your name will be mentioned by Kerry and Toby and other "Official Final Lappers" at the end of each show!
Cue the music!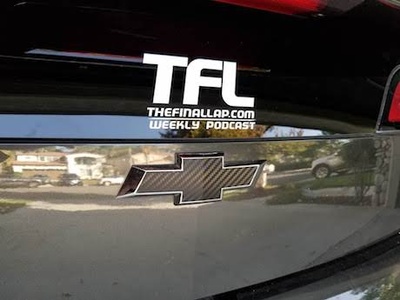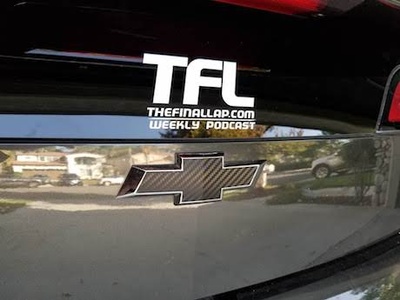 Amazing, you really value what Kerry and Toby do! To thank you, the guys are doing something really cool... In addition to having your name mentioned at the end of every TFLW show, You will get a brand spankin' new TFLW vinyl sticker for your car, or windows, or whatever you'd like to slap it on! Pretty spiffy!
Do you care about our show enough to drop $10 per month to help improve things? We can't thank you enough, but we will try! 
Your name will be mentioned at the end of each show, and you'll get a vinyl sticker where you can proudly show your support of the show.  More to come.
Note: Our monthly giveaway has been discontinued, something about violating Patreon's terms of service or something, ooops. We'll come up with something soon.
About The Final Lap
Toby Here, I speak for Kerry and myself when I say that it's been amazing to see how many dedicated listeners and readers we have of our content that we push out each year. You, The Final Lappers, are incredible and have become like an extended family to us both.

I can't believe we have made it past recording 500 episodes, and that our shows have been downloaded over 1-million times. Wow. For a guy who grew up as a fan of the sport, it is humbling to know that there are other fans who value my thoughts on the sport!

Welcome to our Patreon page, I guess this is where we get into the How and Why of this page.

There is no doubt that you love our show, that's obvious. You guys and gals listen every week. You know all of our tag lines, you tweet us all the time. Well now this is your chance to play an integral part in drastically improving The Final Lap Weekly, while also earning some exclusive rewards in the process, by donating whatever you feel our service is worth. Whether it be $1, $5 or even $20 or more each month. Every bit helps.

Your donations will help us cover studio costs, talent costs, rent, equipment and web hosting, but more importantly your contributions will also get us to the track more frequently which will result in more interviews with your favorite NASCAR drivers on the show, and more written articles from myself.



Show more
Become a patron to
Connect via private message
Recent posts by The Final Lap
How it works
Get started in 2 minutes