Marcelo & The Vone
is creating music
Select a membership level
The Voners Club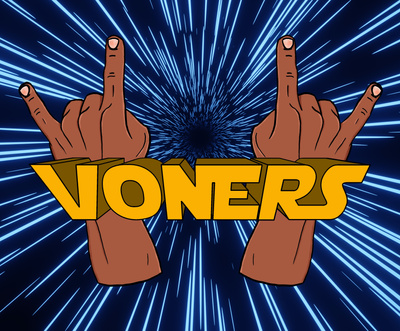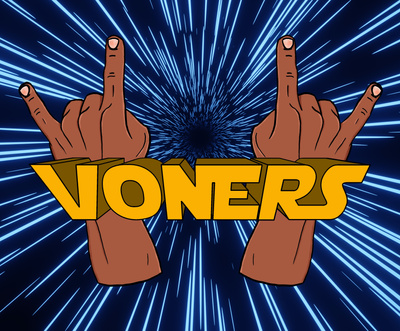 Get access to the demo of The Vone's debut album months before its release!
Get exclusive patron-only content, like The Vone's upcoming saxophone EP. 
Be part of our creative process by voting in our polls, getting access to unique behind the scenes content and letting us know your thoughts.
Get a social media shout out on our Instagram page and a shout out during the VONE VLOG – our weekly livestream (every Tuesday). 
And you'll also get a thank you message from me (Marcelo) :D 
Includes Discord benefits
Music on Tap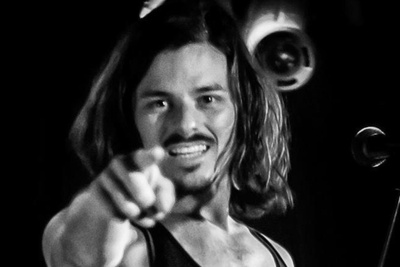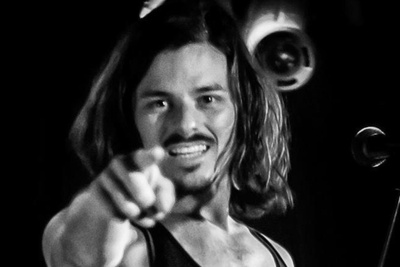 You'll get:
To CONNECT directly with me (Marcelo) and the band 🤘
MUSIC ON TAP: In addition to everything from the tier below, you'll also get to DOWNLOAD all of The Vone's NEW MUSIC releases, BEFORE they get released! You'll also get to UNLOCK our entire discography, which is only available to patrons. 
EXCLUSIVE UNRELEASED NEW SONG: An exclusive download of the finished master one of the songs from our upcoming debut album. 
EARLY BIRD CONTENT: Know what's what before anyone else.
VIP VONE GAMES NIGHT: Get invited as a VIP guest to any and all of our upcoming VONE GAMES NIGHTS, where we play loads of different games and hang out together (on a livestream and during the private after party once the stream is over). 
PLUS everything else from 
The Voners Club
tier:
Get access to the demo of The Vone's debut album months before its release!
Get exclusive patron-only content, like The Vone's upcoming saxophone EP.
Be part of our creative process by voting in our polls, getting access to unique behind the scenes content and letting us know your thoughts.
Get a social media shout out on our Instagram page and a shout out during the VONE VLOG – our weekly livestream (every Tuesday).
And you'll also get a thank you message from me (Marcelo) :D
Includes Discord benefits
The Mega Voner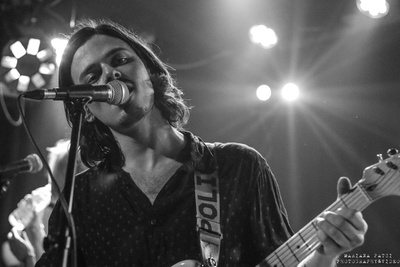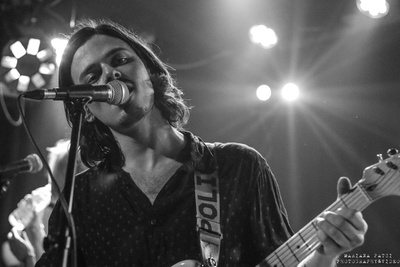 This tier is for all you Mega Fans out there. You guys know who you are 😉 That's right, on a regular day you know everything that's going on with all my musical projects anyway, but by becoming a patron you'll know even more. 
You'll have access to all my exclusive content, but you'll also get free tickets to all of my gigs. Whether I'm performing in a West End musical or hosting my own gig at a dingy basement in North London, you just need to let me know you're coming and I'll be your personal host.
You'll also get your name printed on The Vone's new album as well as get to be part of the creative process for it, from arranging, to recording, to release!
You'll get:
Your name printed on the The Vone's new album!
To be part of the creative process of The Vone's new album, with access to the demos months before the songs are finished. 
UNLIMITED ROCKING: Tickets to ANY and ALL of my gigs and live performances (Dingy Basement - West End - Wembley - take your pick 😉)
Exclusive invites to patron only events.
MUSIC ON TAP: Private links to DOWNLOAD ALL of my new music releases.
EARLY BIRD CONTENT: If I'm releasing a new song or new video, either solo or with The Vone, you'll get it before everyone else!
Exclusive patron only content. 
Personal thank you messages.
Personal mentions on social media directly from me.
Invites to Voners-only VIP events.
Join the conversation and hang out with me, the band and the rest of 🤘The Voners🤘 by accessing our Discord server!
You'll get given the role and mantle of Mega Voner on our Discord server 
Includes Discord benefits
About Marcelo & The Vone
Hello friends! My name's Marcelo Cervone and I'm on Earth to give you voice and electrical noises that will pump up your energy, inspire you and make you want to inspire and energise others too. 

I'm the lead singer, guitarist, saxophonist and composer of a band called The Vone. The banner up top is the artwork of our latest EP. We're currently working on a new album and we want you to be part of the creative process!

That means things like feedback on the songs themselves (you'll be sent demos months before the songs are even finished, let alone released!), thoughts on track listing (what order should the songs be in?), thoughts on what your favourite song on the album is, and which ones you think should be the main singles. 

The intro video below is one of the demoes I created during lockdown and it might be the opening song on the new album! 

Hope to see you guys join my patron community and connect with me and my music even further!

Ps: I'm also going to shake up the music industry in the years to come. World domination may not be imminent, but it's inevitable. So back me up on this epic journey and together we'll share more music and positivity with the world.
$224.03 of $621.43
per month
When I reach this goal, I'll be able to afford a day in the studio + a day of mixing per month! That means I can have a brand new song recorded & mixed per month! 
1 of 2
Become a patron to
Unlock 123 exclusive posts
Connect via private message
Recent posts by Marcelo & The Vone
How it works
Get started in 2 minutes