This Guy Edits
Creating videos about editing and storytelling
Select a membership level
Assistant Editor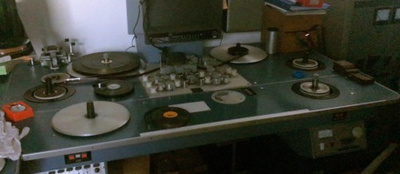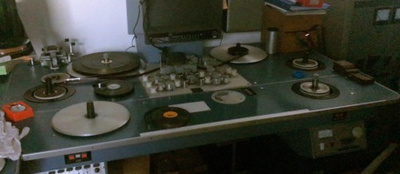 FREE SET OF DAILIES from EditStock (for award-winning shorts to build your editing reel) when you pledge annually
2-MONTH FREE ACCESS to Epidemic Sound
CASEY NEISTAT BONUS STORY
INTERSTELLAR BONUS STORY
SNEAK PEEKS - Teasers of upcoming videos
TALKS: Rebroadcasts of my speaking engagements from conventions, conferences, & events.
Exclusive Q&A SESSIONS WITH PRO EDITORS: You ask the questions, they answer.
5GB WIPSTER Forever Account: Powerful online collaboration & review tool (a must for every filmmaker).
WORKSHEETS focused on editing and career development
10% Discount on all TGE Merch 
DISCORD ACCESS - Private community to discuss your filmmaking journey and get feedback from other patrons.
Includes Discord benefits
Associative Editor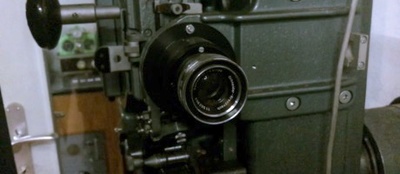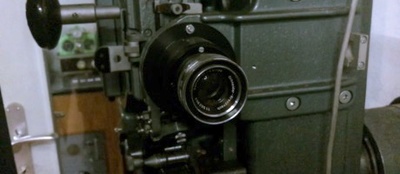 All of the above PLUS 
SUPERPATREON status: You're officially making this show possible and contributing to spreading editing awareness.
EARLY ACCESS ROUGH CUTS of upcoming episodes. 
TGE Pro Audio Preset Pack - 10 hand picked presets to bring out voice recording, reduce background noise. and create cinematic soundscapes
BONUS CONTENT, e.g. case studies with pro editors like David Gesslbauer (Mercedes/Roger Federer Commercial and the latest Rammstein #1 Music Video)
Downloadable SCENE DAILIES from an actual feature film (Mark Webber, Teressa Palmer, Rosario Dawson and Oscar Winner Melissa Leo) so you can hone in on your editing skills.
DISCORD Associative Editor Status
Includes Discord benefits
Co-Editor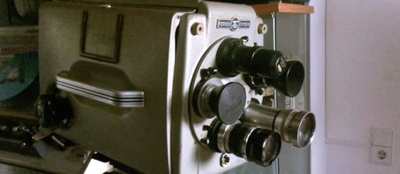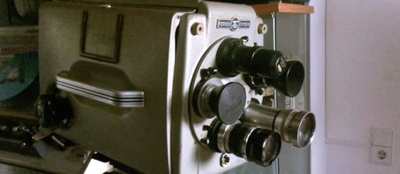 All of the above PLUS
You're on "The Editing Board!" which gets you private email access to me for a direct line of communication (when you need it)
A digital download of my directorial debut "L.A. Twister"
25% Discount on all TGE Merch
FULL ACCESS to anything and everything ever posted and uploaded on the Patreon stream. 
Special DISCORD Co-Editor Status.
Includes Discord benefits
About This Guy Edits
"This Guy Edits" is a YouTube channel about film editing. I focus on story, character and emotion. I care less about software and technical stuff. The channel is not just for editors.
My Patreon Members are passionate supporters who subscribe for additional access, exclusive in-depth content, a few merchandising perks, and a deeper engagement with myself and the other members.
You might have heard the saying: 'Great editing is invisible.' While that may be true I aim to shed a little light onto the craft. I'm not saying that I have achieved greatness or ever will. This channel is simply about helping you (and me) become more aware of the creative power of editing and to celebrate the "invisible performers in the editing room".

My name is Sven Pape. I am a filmmaker and editor based in Los Angeles, California. I am an A.C.E. Award Nominee, who cut for James Cameron, Joseph Gordon-Levit and James Franco.  
My journey with YouTube started while cutting "Flesh & Blood", a feature directed by Sundance filmmaker Mark Webber. It premiered at the 2017 SXSW Festival in Austin, Texas and later played in theaters across the country. The following year I returned to SXSW with the documentary "Alt-Right: Age Of Rage", directed by Adam Bhala Lough (available now on Netflix). 
On the channel, I show how I shape a story through editing to emotionally engage an audience.
It could be either through a "How-To" video  of a specific technique, a video essay on a theme, or a near-realtime screen recording as I'm editing a real project. Here are examples of each type of video:

I've quickly become obsessed with making YouTube videos and it has become an incredible part time job. It is addictive yet time-consuming. I would like to turn it into a sustainable model and eventually hire an assistant that can help me create more and better content. To achieve this I would like to offer benefits to Patreon Subscribers that want to help support the channel.
As a member you will gain access to worksheets, bonus content (in form of "Watch-Me-Edit" sessions, Sneak Peeks, Early Access Episodes),  merch, and direct access to me.


Once we reach our second goal of 500 patrons I will launch a special pilot project: A video essay where all patrons are invited to collaborate, starting with picking the main topic and providing all elements including script, voice over, music, shots and of course editing. If you choose to participate I will guide you to the process of making something great in conjunction with other artists. 
I aim to build a community that shares and supports each others work and enjoys a deeper discussion of craft and ideas. 
If you want to find out more about the idea behind Patreon here is a recent interview I gave to filmblogger Jonny Elwyn: 
https://jonnyelwyn.co.uk/film-and-video-editing/youtube-patreon-and-this-guy-edits/

NEW EXCLUSIVE PATREON ONLY:
In 2019 Patreon members $5+ can shadow me as I edit my latest feature project. Check out this free episode below:
To watch other episodes in the series click (and bookmark) this link:
https://www.patreon.com/thisguyedits/posts?tag=Effigie

I usually upload 2-3 times a month.
Video essays take several weeks to research and tend to take the longest to edit, but they also seem to push the boundaries the most.

Every dollar you give helps turn the channel into a
sustainable endeavor that's going to be around longterm.
 I'm excited to steer this channel towards a place where we can all learn to become better editors, filmmakers or film viewers.
If you are not in a position to support the channel financially I still appreciate your interest.
 This Guy Edits would mean very little without an audience. There are many other ways you can get involved, like sharing videos with your friends, spending time subtitling videos into different languages, or joining our free This Guy Edits Facebook Group (where I often ask for opinions on upcoming episodes). 

With this channel, I pledge to share what I know about storytelling and listen to your ideas. I am grateful for your support.
I attended the American Film Institute and received a Masters Degree of Fine Arts in Motion Picture. I also taught editing at Columbia College Hollywood. Film school can be a worthwhile experience, especially because you are surrounded by peers with equal passion and drive. But I also know that most of what I have learned and continue to learn comes from doing the actual work and watching other professionals do theirs.
Let's collaborate: When we reach this goal, you will get to pick any video topic you want (per polling) and I will invite you to help me conceptualize, shoot and edit this video (mashup style) to be launched on the This Guy Edits YT channel
2 of 2
Become a patron to
Unlock 276 exclusive posts
Get discounts to an online store
Connect via private message
Recent posts by This Guy Edits
How it works
Get started in 2 minutes