TLDR News
is creating Simple, Easy To Understand News
Select a membership level
Three Dollars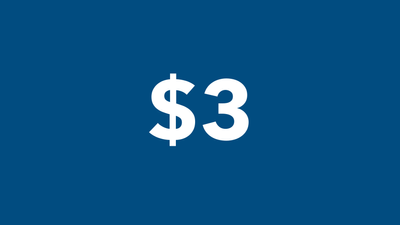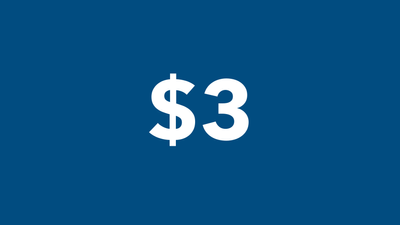 $3 members not only support the channel but are also able to vote on future video topics and get priority YouTube comments.

Five Dollars
$5 supporters get all the benefits of glass membership - plus early access to some videos, behind the scenes post and access to the Patreon exclusive Discord server.

Includes Discord benefits
Ten Dollars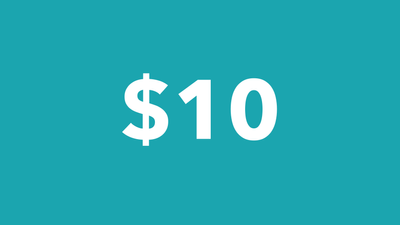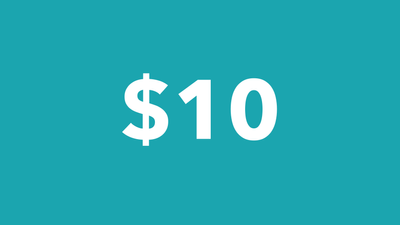 $10 supporters get all the Bronze benefits with a whole bunch more added. They also get a 10% discount on our merch store,  credited as a supporter at the end of our videos, access to our Even Longer; Didn't Read podcast, the TLDR Documentary Pass and membership to the TLDR News Book Club.

Includes Discord benefits
About TLDR News
TLDR News aims to make news and politics easier to understand. No one person can be an expert in everything so we create videos to make the world around you simpler. Our videos are designed to make complex topics understandable and to help you engage more with news and politics
Currently, TLDR News videos is run by a small team of very excited people. However, a business cannot be sustained on enthusiasm alone - BUT thanks to your support we've been able to pay three fulltime employees. Therefore, any support you can give to help to help grow the team and expand to our full potential would be very appreciated.
(click on the table to expand - unless your eyesight is better than mine)



Priority YouTube Comments ($3+)
- So little secret, we get a lot of comments on our videos. That makes it hard for us to read them all and we probably often miss absolute gems. However, we won't miss your comments if you have priority YouTube comments. We use a plug-in which syncs our Patreon with your YouTube and highlights all our Patrons comments, GENIUS! (The plug in, not your comments, though maybe some of them are good too...)
Voting on Video Topics ($3+)
- Sometimes we can't decide which video to make. Full disclosure, sometimes we also can't decide what to have for lunch too, but our indecisiveness isn't your problem. Those who have this perk get to take part in at least 3 videos a month, and whichever wins we will make.
Exclusive Discord Channels ($5+)
- We love to connect with our community and bring our viewers together, so we really enjoy watching our Discord grow. If you like it too you're going to love our Patreon exclusive Discord channels where you can talk to other Patrons as well as getting exclusive posts and videos.
Behind the Scenes Posts ($5+)
- We love talking about ourselves, and sometimes we do that in the form of Behind the Scenes Posts. We tell you what we're thinking about, what we're doing and what we're eating. Learn more about upcoming plans, projects, and meals. We endeavour to post at least 1 behind the scenes post a week - although please understand if we're really busy.
Weekly Live Events ($5+)
- We want to offer bonus content to our Patrons most weeks we will host live events. Events vary each month so check the calendar to see what's planned and when, however, we plan to offer a good variety of event types at different times to ensure as many people can join as possible. Also if you miss the event, a lot of them will be recorded. If you're on $5 you get access to at least one stream a month, $10 get at least two a month and $25 get at least four a month and $50+ get every event.
Early Access to Videos ($5+)
- Because we make news content, it's rare that we ever finish videos and then don't publish them immediately. But on those blessed days when we can take a breath and have content ready early, we like to share it immediately with Patrons (we have to get instant gratification somehow). We can't guarantee how often this will happen, but whenever we actually stick to our production schedule we will share our videos with you guys early.
Even Longer; Didn't Read ($10+)
- We create a weekly (ish) podcast called Too Long; Didn't Read (you should listen to it). We enjoy making the show, so much in fact that we often can't stop talking. So exclusively for our Patrons, we release an extended edition called Even Longer; Didn't Read. This gives our Patrons access to even more discussion and messing about than the podcast already contains.
Merch Discount Code ($10+)
- This one barely needs an explanation. Each tier from $10 upwards offers a discount in our merch store, from 10% to 25% off. This means even when we don't have a sale on, you can bathe in savings. 
TLDR News Book Club ($10+)
- Everyone wishes they read more. Even people who don't like reading wish they could pretend more convincingly. So to stop us all from being lazy, we've created the TLDR News Book Club. Each month we will let the community choose the book and we will read it together. Then through Patreon and Discord, we can discuss the book as a group, see what we've learned and potentially your thoughts could make it into a video. (Oh and in case it needed saying, these books will be current affairs/politics related)
Credit in Videos ($10+)
- We like to give you guys credit so at the end of our videos we list lots of our Patron's names. Depending on your level of support you will either get credited as a Supporter, Producer or Executive Producer. We will also verbally shout out those of you who support at Producer & Exec Producer levels - so keep an ear our for your name!
Documentary Pass ($25+)
- We're currently planning to have at least 1 long-form documentary series out every quarter. When we have a new documentary series out we will share the whole thing with you before anyone else as well as giving you bonus content. Exact offerings depend on the documentary, but we will always give you as many extras as we possibly can!
Your Custom Character in TLDR Videos ($50+)
- We have a bunch of pre-designed characters for big politicians that we use in videos, but we also sometimes need generic characters to represent the general public. To do this we normally just use a character with no features at all - but that's no fun. So for our $50+ Patrons, we'll design you a custom character based on yourself and use it periodically in videos. All videos that feature your character will have you listed as 'Staring' in the video in the credits, alongside a thumbnail of your character.
Access to Exclusive Merch Store ($50+)
- Secrets out, we have secret merch just for Patrons. This goes much further than just your standard Teespring stuff, in our first round of orders we even got stuff embroidered (fancy). We will be releasing a new item every quarter, just for our Patreon supporters.
TLDR Behind the Scenes Documentary
TLDR has changed a lot in the last couple of years. Not long ago no-one (not even Jack) worked on TLDR full-time and now we have a rapidly growing team. So we want to document the progress over the next year, tracking what happens on the build-up to TLDR's 5th anniversary and including in-depth interviews with Team TLDR
2 of 2
Become a patron to
Unlock 279 exclusive posts
Connect via private message
Recent posts by TLDR News
How it works
Get started in 2 minutes