Tokifuji
is creating Art & Webcomics
Select a membership level
Tip Jar and butterfly kisses *,*
Just to help keep me updating~
Includes access to the patreon only feed and downloadable images!
Digital only



Includes Discord benefits
"I like ya Toki, so here's 2 big ones"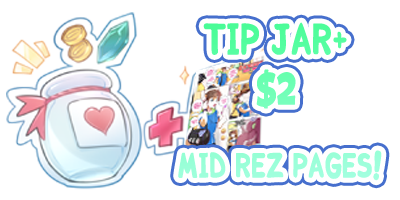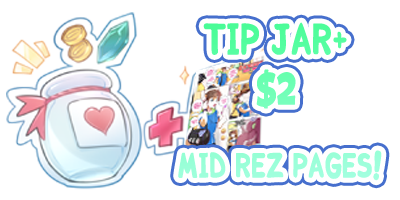 Well I like you too buddy, you get acess to the patreon feed, downloadable images and some mid resolution pages at 2000 px tall sent at the end of the month! o3o
Digital only



Includes Discord benefits
"I'm a Subscriboooor!"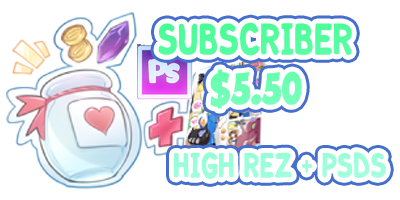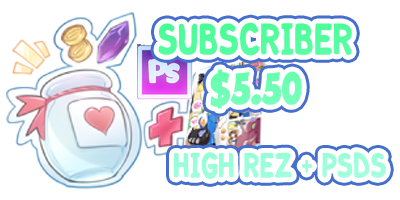 Well well, you get double rez pages at 4000 px tall + lower rez psds of comic pages and sketch/lines for pinups i've done for the month so you can spy on my arting technique uvU
access feed, downloadable images!
Digital Only


Includes Discord benefits
About Tokifuji


Hallo I'm Tokifuji, I like making a lot, and I mean A LOT, of G-Fur art and comics.
This patreon supports my comic making! and in general! All stories in a world starring my boys. Sometimes short one shots if I need a break from full story telling and just wanna do something simple and fun! Beside the financial support perk, patreon support lets me learn as I earn, practice does make perfect after all and I want to enhance my writing and art skills, not only beneficial for my own works but for people who want work from me and others who are perfectly happy spectating~ 
Just cuz it's a nice thing to do uvu, everyone loves free content but sending a lil something, something the creator's way has it's benefits, you get more of what you like from them, for example, with me you get perks like High Rez files and PSD's and even mini commissions!
( when available ) I'd have the main content available for all but monthly shwag would be patreon only ;D 
all extras will be PM'd the first week of each month.
PS. Higher Rez of older comics up on 
GumRd 

PPS. I have a merch store now! https://www.tfcomics.biz/


NB. My content is for mature readers!!  
NBB. My patreon is per update and I do 2-4 paid posts a month on average, never more than that (if you pledge $1 per update you may end up paying $4 at the end of the month) if you'd prefer to pledge to 1 or 2 paid posts a month and only get the rewards for those, you can do so by adjusting the limit on your pledge o3O b
NBBB. If you pledge in the middle or end of the month patreon would make a charge for the prev weeks of that month, if that happens, just PM me to send you the rewards for those weeks you were charged for o3O b
NBBBB. Please use 
WINRAR
 or 
7ZIP
 to open the files the extras are in that I send during the month o3O b


Okay dude, jeez, I've got a couple tiers $1 $2 $5.50,$8 and $10 feel free to support with any of those and thankies muchly!

Milestones and rewards are subject to updates, i'll always post a heads up!
There are declined pledges at the end of each month, bots and what not, so please make sure you have funds on your card! It helps me out to get as close to the front page number as I can get
( ;   v  ; )

Gonna do 2 soft shaded, patreon voted, illustrations every month o3o
3 of 3
Become a patron to
Unlock 793 exclusive posts
Connect via private message
How it works
Get started in 2 minutes