Tom Hutchison
is creating comic book stories!
Select a membership level
ANTOINETTE: CREATING A NEW HORROR ICON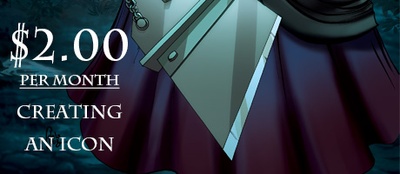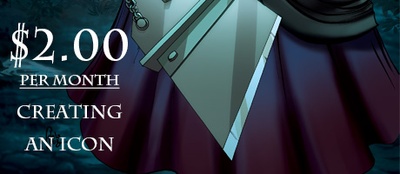 The easiest way to get involved and learn how to create a comic book from the ground up! I will be working with artist Ryan Kincaid and colorist Whitney Cook to develop, design and publish a new comic book title from scratch!
This level gets you all the nuts and bolts of how WE do it, from concept to script to design...all the way to the finished pages and colors! We expect to post rougly 2-3 times a week as progress is made.
I've been creating and writing comics books profesionally for eight years, including putting multiple titles on the Diamond Top 300 list multiple times. If you have questions on how to do this yourself, this is a great place to start!
ANTOINETTE: UP CLOSE AND PERSONAL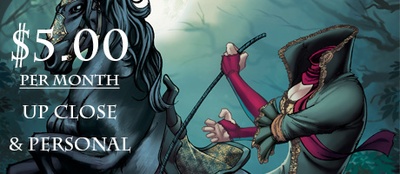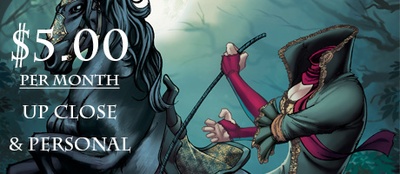 One step further down the Patron Path will still get you a little closer to the creators and the creation! All Patrons at this level will be invited to a monthly creative meeting/panel online with myself and Ryan and possibly other guests who pop in from time to time. ( I know some people) The purpose? Talk comics! Ours...YOURS! Think of this as a monthly panel with active comic book creators where you can learn about what we do, but also let us answer  questions about what YOU'RE doing.
In addition, any Patrons at this level that stick with us for at least three months will receive a FREE copy of Antionette upon its release later in the year! It's on us as a thank you for supporting our work! 
About Tom Hutchison
As the world continues to turn its collective back on the insitutions of art, fantasy and imagination, I humbly ask you to help keep these things alive by supporting the folks who may need a little extra help in getting their individual voice heard.

To that end, you may be asking yourself: Why pledge a writer? The answer is somewhat simple. Support those that write what you enjoy reading. That, of course, is the answer for those that have read my comic books over the last seven years. But for those that do not know me, I would say support the arts in anyway you can; be it writers or artists or film makers. 

In my personal case, I have a deep seeded desire to tell stories. Stories of all kinds. Horror, superheroes, westerns, fantasy...stories. Most of my stories have female lead characters, and this is due to my belief that women truly are the strongest and most complex group of people on this planet and I want to promote this image to a generally male dominated marketplace. Now this does not mean that men cannot read and enjoy these books, nor does it mean my books pander or exploit. Quite the opposite. I have a fan base comprised of men and women who equally enjoy the various titles I have produced over the years, and I hope to be able to continue writing stories for those who enjoy tales that don't always follow a method, pattern or cliche'.

My supporters here will be given a look into not only my creative process, which has evolved over the course of my time as a comic book writer, but will also be given access to things no one else has seen. Story drafts, pitches, scripts (both first draft and final) and even character design and development from names, to looks, and finally, into how to create a fully fleshed out person that exists only on the page, unless Hollywood decides to get involved, or course :)

If you choose to support me, I thank you in advance. This site that connects me (us at BDI) with you, will present content that will be first look exclusives to Patreon subscribers. Together with my creative partners, we will take you through the creation of a comic book, from concept and design tot he finished page and publication. If you have ever had questions about whati t takes to make a comic book, just pledge at the $2.00 a month level and you will have access to notes, scripts, layouts and more! We want to make this simple and fun and connect back with our fans, as well as find new ones! If you choose not to support me, I ask only that you do offer your support to someone here on Patreon. Becoming a Patron of the Arts is important not only to the artist you support, but also to the world we live in that so desperately needs creative people to be able to inspire us through their unique work.
Once we hit this plateau, it means we will begin working on the next Shahrazad printed volume! Volume 2 is already plotted and will see our leading lady visit the moons of Saturn as well as discover the mystery of the Thunderbirds during the Indian Wars of the 1800's!
1 of 1
Recent posts by Tom Hutchison
How it works
Get started in 2 minutes