Select a membership level
Uffi - For $1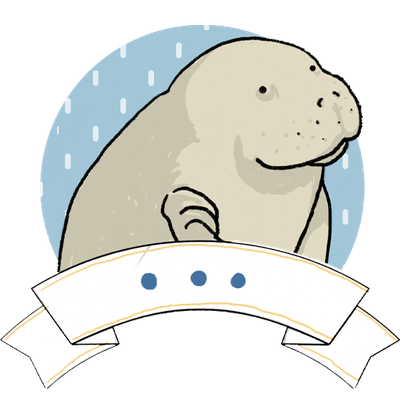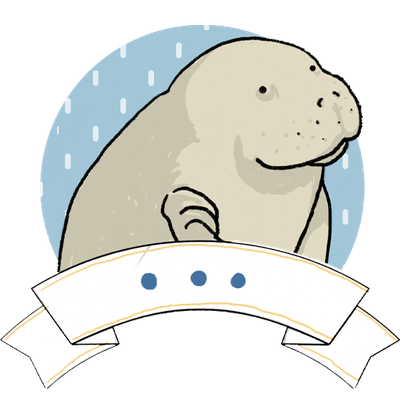 $1.50
per new Lamentino illustration
° A new manatee digital content every month (an illustration, a gif, a wallpaper calendar...)
° A desktop background for your computer and phone showing the current month from "Four Seasons of manatee" (digital)
° All my work in progress and storyboard from the picture book I will work in 2020
° Once a year: a signed Lamentino postcard
° Full access to the patreons goodies archive: Telegram stickers set, Giphy gif, Instagram stories stickers, pattern wallpapers, work in progress, patreon posts, ...
° Voting power in poll about what I should draw next and what new manatee merch I will make
° Subscription to my monthly newsletter (for Italian speaking patrons, I'm afraid!)
° My eternal gratitude

So much awesome - For $2 [1.75€ approx]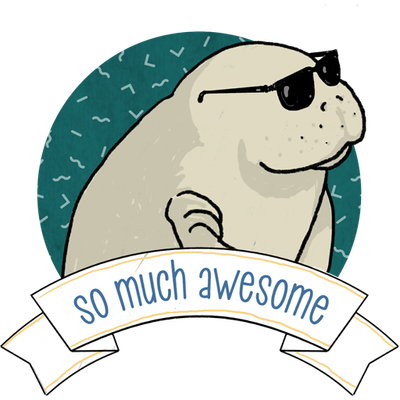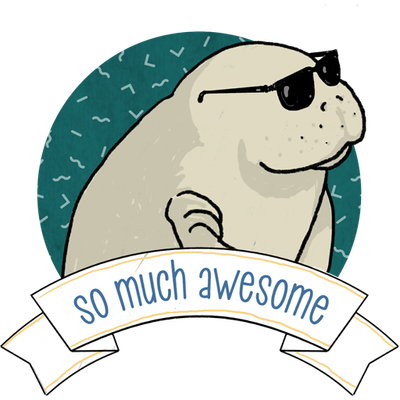 $2.50
per new Lamentino illustration
° One physical copy - oh, the magic of paper! - of my 2021 calendar
° A new manatee digital content every month (an illustration, a gif, a wallpaper calendar...)
° A 2021 calendar background for your computer and phone showing the current (digital)
° All my work in progress and storyboard from the picture book I will work in 2021
° Once a year: a signed Lamentino postcard
° Full access to the patreons goodies archive: Telegram stickers set, Giphy gif, Instagram stories stickers, pattern wallpapers, work in progress, patreon posts, ...
° Voting power in poll about what I should draw next and what new manatee merch I will make
° Subscription to my monthly newsletter (for Italian speaking patrons, I'm afraid!)
° My eternal gratitude



Superfancy!- For $4 [3.45€ approx]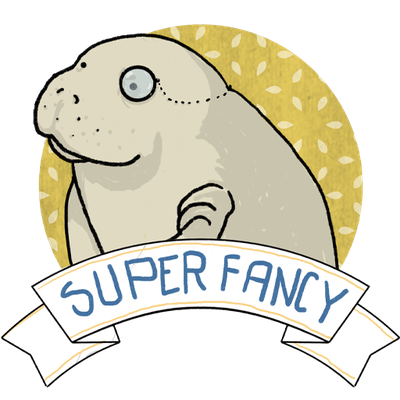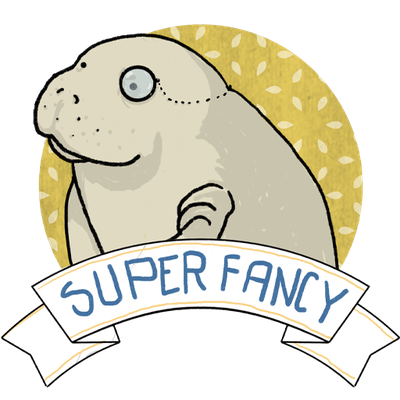 $4.50
per new Lamentino illustration
° One physical copy - oh, the magic of paper! - of my 2021 calendar 
° A new manatee digital content every month (an illustration, a gif, a wallpaper calendar...)
° A 2021 calendar background for your computer and phone (digital)
° All my work in progress and storyboard from the picture book I will work in 2021
° Full access to the patreons goodies archive: Telegram stickers set, Giphy gif, Instagram stories stickers, pattern wallpapers, work in progress, patreon posts, ...
° Voting power in poll about what I should draw next and what new manatee merch I will make
° Subscription to my monthly newsletter (for Italian speaking patrons, I'm afraid!)
° Every 6 months: a signed Lamentino postcard 
° 10% OFF ON MY ETSY SHOP!
° My eternal gratitude



About Roberta Ragona
Hi! My name is
Roberta Ragona
but it's way easier to find me as
Tostoini
. I'm an illustrator with a soft spot for anthropology, sea animals and drawing food. Born in Sardinia, living in Milan, working with passionate people and clients from all around the world and missing the sea all the time.
I draw for magazines,
books
, advertising, surface design,
websites
and
apps
, but most of all for fun. (You can find a selection of those works in my
portfolio
) I also craft products featuring my artwork and imagery – find out more on my
Etsy Shop.

I love how much variety my work can provide, and it's grown and evolved with a lot of nudging and experimentation.
However, balancing projects for my clients often means that personal work gets put aside for months (sometimes for years). There are two projects that are very dear to my heart: the first one is a picture book that I would love to develop as author as much as illustrator (more on this in a bit).
The second one is something that I had the chance to develop A LOT in the past two years thanks to my patreons (thank you y'all!) and it's about my most beloved character, the
Lamentino
. "
Lamentino
" is a pun on the Italian name of the manatee: the manatee is called "
Lamantino
" in italiano, and "
lamentarsi
" means complaining, whining. So a "
LamEntino
" is a whining manatee. Why is he sad? I mean, he lives in the warm, soothing waters of tropical seashores, nibbling seaweeds in the sun!
I had the chance to make all kinds of silly manatee experiments in the past years: illustrations, of course, but also gifs, calendars, textile pattern, surface designs, you name it! Wanna help to make the world a place full of
lamentini
? The deals is this: I work on my book, you get to see everything I did before anyone else, and as a thank you for this creative space I have thanks to Patreon, every month I will design something manatee-related. Digital contents every month (illustrations, wallpaper calendars, telegram stickers, gifs and so on) and tangible rewards every three or six month according to which tier you choose. They could be postcards, posters, stickers, notebooks, enamel pins, temporary tattoos: I'm always working on new stuff!
Patreon is the space where you will access to my work in progress, my process posts and my visual research. With your support on Patreon I can have the ability to set aside some time to focus on my personal projects being confident to still be able to pay the bills! :)
If you are not sure, but curious to give it a try, don't worry: you can edit or cancel your pledge anytime you want. If you'd like something in particular for your pledges, anything that I did not mention in the pledge description, feel free to share your thoughts with me!
Want to know more? Find me on
Instagram
,
Facebook
and
Twitter
.
Oh, and now I also have a
newletter
, thanks to my amazing patrons!
$140.72 of $291.96
per new Lamentino illustration
This will cover most of business expenses, and allow me to explore some areas of illustration I always wanted to study but I never had the time to explore: pattern design for paper and textile goods. I will celebrate this goal with a fabric pin with patterns designed just for my patreons for everyone that backed me, no matter what tier!
2 of 5
By becoming a patron, you'll instantly unlock access to 92 exclusive posts
By becoming a patron, you'll instantly unlock access to 92 exclusive posts
Recent posts by Roberta Ragona
How it works
Get started in 2 minutes