Trash Mob Minis
Creating Paper Miniatures
Select a membership level
Trash Mobster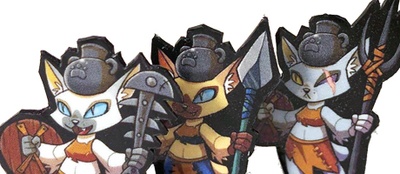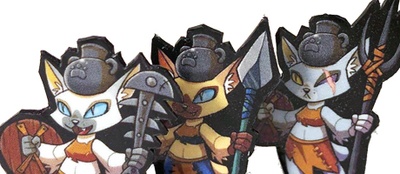 -A pdf & png of paper minis with front & rear art.
-Alternate skins and color options.
Trash Mob Boss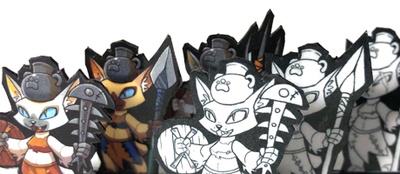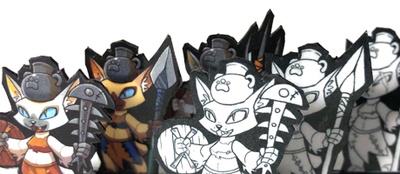 -A pdf & png of paper minis with front & rear art.
-Alternate skins and color options.
-A line art version of the miniatures.
-Large images of each character to use for VTT tokens and character sheets. 
-Occasional extra goodies. 
About Trash Mob Minis
Welcome!

Are you in need of some creatures to add a splash of color to your battle-mat? Then you have come to the right place!
Paper minis are an affordable alternative to traditional gaming miniatures. They're easy to assemble, and every Trash Mob Mini is designed with that little extra splash of color to make sure they POP off the table!
What to expect?

Every month, I will be releasing a selection of printable paper miniatures to use in your tabletop games! Some months might have themes, other months might be a scramble of random encounters, but, depending on your support level, you can expect to receive:
-A "core" set of minis
-Alternate mini options
-Line art versions
-Large PNG images of each character
Minis will be released as a monthly "set" instead of trickling in over the weeks.
Your Support

Supporting this page gets you access to each month's release of paper miniatures. Many of the figures released here will eventually be bundled and released on DriveThruRPG, but, you will get them FIRST, and with skin options only available here!
Also, hitting funding goals will unlock new, exclusive models you won't find anywhere else!
Thank you so much for supporting the Trash Mob.
If you need even MORE monsters, check out the shop page on 
DriveThruRPG
! (A Patreon subscription does NOT grant access to products listed on DriveThruRPG)
You can contact me at: trashmobboss(at)gmail(dot)com
Happy gaming, Trash Mobsters!
$750
-
reached!
per month
NEW GOAL!!!
At $750, a trio of sidekick minis will be available to all Patrons!
4 of 4
By becoming a patron, you'll instantly unlock access to 163 exclusive posts
By becoming a patron, you'll instantly unlock access to 163 exclusive posts
Recent posts by Trash Mob Minis
How it works
Get started in 2 minutes