Traveling Shamans & The Shamanic Arts Center
is creating Ceremonies & Shamanic Experiences
Select a membership level
Media Patron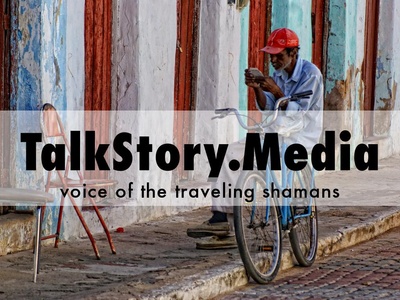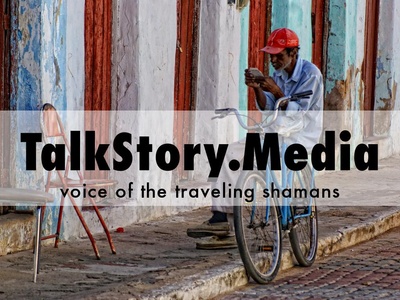 Talk Story Media Patrons is a group of volunteers who help with media projects for the Shamanic Arts Center a 501c3 nonprofit in Hotchkiss, Colorado. We need volunteer photographers, videographers, writers, and artists. Your patronage here helps support these media projects and is tax-deductible.
Receive byline and credit on content you create.
Subscription to Postcards from Shamans
Invitation to interview on our media channel
Friends of Shamans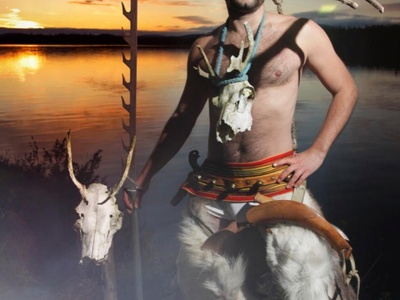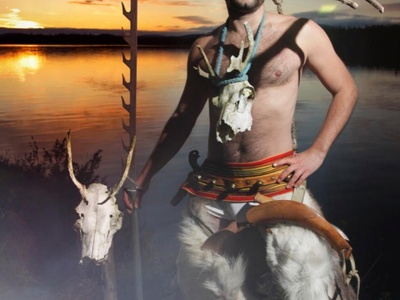 Friends of Shamans receive the following benefits:
Postcards from Shamans
Patron-Only advance posts and videos
Access to the archives of shamanic arts videos
Text message reminders
Patron-only events
Directory Patrons
Directory patrons will receive:
All benefits in the previous level
Listing in the Shamanic Arts Directory
Eligible to submit press releases
About Traveling Shamans & The Shamanic Arts Center
The Shamanic Arts Center's mission as a non-profit (yes, your donations are tax deductible) cultural preservation organization is to preserve shamanistic practices and facilitate the direct experience of those practices, ceremonies, & artwork. We believe these arts foster spiritual health and connection to our beloved Grandmother Earth and all the beings who live here. The Shamanic Arts Center sponsors projects such as the Sacred Witness Project, The Traveling Shamans Project, the Shamanic Painting Project as well as other fundraising projects such as Traveling Shamans Camp in August each year. See our website at
www.ShamanicArts.Center
for more details.


Patrons & Friends
are at the heart of the Shamanic Arts Center. The Shamanic Arts Center with the help of patrons and volunteers produces and promotes shamanic programs. We need citizen journalists, camera crew, and general help with various projects both in-person and online.
We are so grateful for
the Patrons of the Traveling Shamans
 who provide not only money for expenses, but also vital spiritual and energetic support to the Traveling Shamans to Shamans Camp and to the Shamanic Arts Center in Hotchkiss, Colorado. Patrons & friends often provide lodging, food, protection rituals, transportation and online connections to shamans and their assistants while traveling. Elderly shamans may also require physical assistance, drivers, and technical assistance with technology and social media during ceremonies or travel. If you have resources or talents you'd like to share with the
Traveling Shamans
, please sign-up  
HERE
. If you would like to mail a contribution, gift card or other items, we are very appreciative! When we are on the road, a gift card for food is always welcome.
Call to Shamanic Artists
. We are inviting shamans, visionary artists, wisdom teachers & storytellers to arrange with us to travel either physically, virtually, or in dreamtime to isolated areas - like the Shamanic Arts Center in Hotchkiss, Colorado as well as other communities who may desire shamanic support.  We recognize that spiritual knowledge is best passed, transmitted and preserved by direct contact and experience and we facilitate that with our annual Traveling Shamans Camp in August. The Shamanic Arts Center's mission is to preserve the history and culture of shamanic practices by documenting them in as many ways as we can by oral transmission, by videos, in written form and by direct spirit to spirit transmission. We believe that by documenting the art and practices in as many different media as possible we increase the chances that future generations will be able to reconnect to their heritage.
The Traveling Shamans
is a group of shamans, wisdom teachers, & visionary artists each of whom has agreed to travel either physically, virtually, or spiritually to areas around the world to provide shamanic support to communities by preserving and transmitting both modern and ancient traditions while providing ceremonies and shamanic services to individuals, schools, and other cultural preservation groups who want them. If you can not physically travel to us, please contact us about virtual options such as podcast interviews to connect with the shamanic arts community. We honor and respect your answer to our call. Mahalo
The Traveling Shamans' goal is to preserve and exchange shamanic practices of shamanic artists and wisdom teachers in and for communities and programs that request them. The funding provided by patrons will help pay for meals and transportation for the traveling shamans, maintaining the official website, and promotions for these cultural events. Sponsor patrons will receive recognition on the official website and at any festivals we produce or attend. Thank you for your support, Julia Widdop  970-200-LOVE. www.ShamanicArts.Center

4 of 4
Become a patron to
Unlock 16 exclusive posts
Connect via private message
Recent posts by Traveling Shamans & The Shamanic Arts Center
How it works
Get started in 2 minutes