Unicorn Hole
Creating retro gaming metal!
Select a membership level
Dungeon Baddie
Join the first line of defense against pesky intruders in the Unicorn Hole! Dungeon baddies are typically rats, bats, or slimes. If you're lucky, you might even be a skeleton!

Each month you will receive one of three perks, on a continuous rotation. January brings a brand new Patreon-exclusive Uhole song. February brings an exclusive Uhole update video.. In March I'll host a voice chat in the Uhole Patreon for us all to just vibe and stuff. And then the pattern will repeat from there.

You will receive access to any limited Uhole merch at least a week early. If the merch sells out here, so be it! You will also receive all Uhole albums a week early as well.
Early access to new albums
Dungeon Boss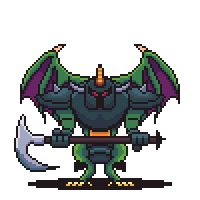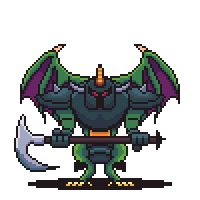 Now you're playing with power! A dungeon boss turns hapless intruders into piles of bones. We're talkin spikey demons and giant spiders!

In addition to the baddie perks, dungeon bosses also get creative control of a Uhole single! We'll work together on the subject matter and musical influences. We can start working on your song after one year of membership.

Dungeon minibosses will also receive an annual package in the mail with various Uhole / nintendocore / other goodies.
Early access to new albums

Your own Unicorn Hole song

Annual goodie package mailed to you
Final Boss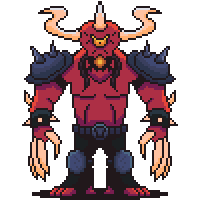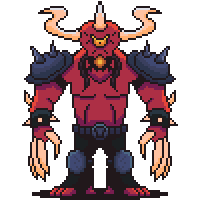 Heroes beware! The final boss will eliminate any do-gooder who happens to fumble his way to the bottom of the Unicorn Hole. You're the biggest, baddest, gnarliest monster of them all!

In addition to all other perks, the final boss will have creative control of a whole-ass Uhole EP. This includes roughly ten minutes of music, and you will provide the subject matter and musical influences. We can start working on your EP after a year of membership.

If that wasn't enough, final bosses also get some extra special, one-of-a-kind goodies in their annual gift package.

Early access to new albums

Extra special annual goodie package mailed to you
About Unicorn Hole
Unicorn Hole
combines a variety of metal subgenres with the bleeps and bloops of retro video games. A 

Uhole

 song could be ridiculous and nostalgic, or it could be an intense installment in the plot-driven NCU saga. If any of this sounds up your alley, then descend down into the Unicorn Hole, and become one of the beasties within. We have Baja Blast on tap! Oh, and there are other perks too. Check em out!
By becoming a patron, you'll instantly unlock access to 24 exclusive posts
By becoming a patron, you'll instantly unlock access to 24 exclusive posts
Recent posts by Unicorn Hole
How it works
Get started in 2 minutes