Chris Brecheen
is creating Writing
Select a membership level
V.I.P. Room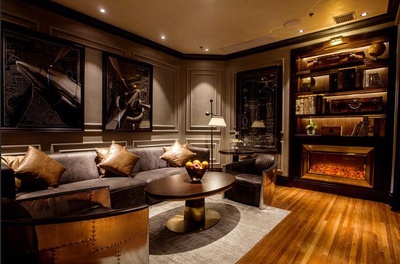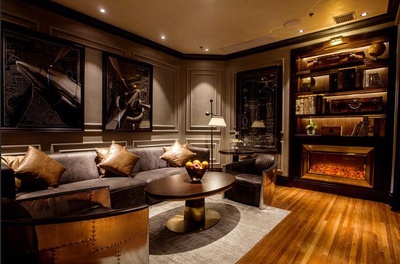 Now that Patreon has decided not to charge patrons the service fee for their payment processing, I can again in good conscience recommend this level.
*Join conversations that only patrons get to be a part of
*Get occasional meta-updates on progress (or frustrations about the lack of it).
*Give input into upcoming projects, take place in patrons-only polls, join the back channel conversation about upcoming projects.
*Be informed about hiccups in the blog's regular update schedule.

Monthly Newsletter
Less intimate than my "Inside Scoop" letter, but with a few  goings on and comings up. I will skip a post on the regular blog once a month to give folks who crest the payment-processing-worth-it threshold a little glimpse behind the scenes. 
Silver Silly Superfluous Selfies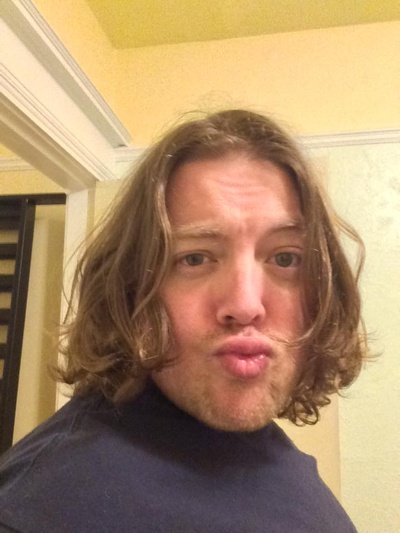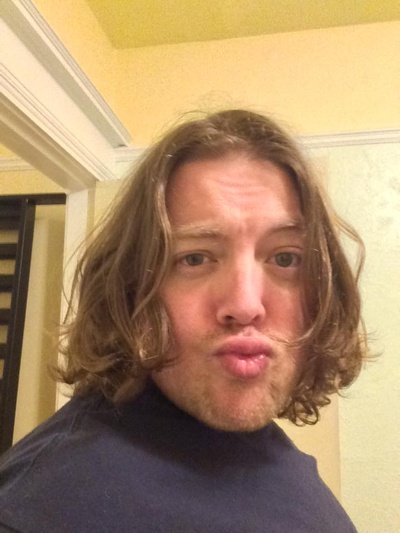 Well....not JUST selfies.

I'll share pictures of things I find interesting, pets I'm sitting, trips I'm on, maybe even wacky photoshops. Really this is just some small way of saying a deep and sincere thanks.

I tend to post a lot when I'm doing something interesting like a trip  and forget for too long if I'm overbusy on side gigs.

Plus all the lower tier rewards.
About Chris Brecheen
HELLO!!!
Thank you SO much for taking a look at my Patreon page. My name is Chris Brecheen, and I'm a writer who depends on patrons.
I have a number of ongoing writing projects–from a 
blog about writing
that occasionally dips into 
fiction
, to regular Facebook posts 
about current affairs
(along with a healthy dash of daily updates and geekery). I run a 
Facebook page about writing
where I put up all kinds of content from puns and memes to articles about linguistics. In addition, I post a lot of social issue thoughts and reviews on my 
NOT Writing About Writing blog
. I'm also writing a book as fast as I can and periodically work on other projects as well.
I really don't get paid for any of this work though. Not directly.
I don't have ads on my blog. Digging around for the links and memes I put on FB is a labor of love. Even the book I'm writing will be published non-traditionally and made available to everyone for free (as well as as cheaply as I can on Kindle and print-on-demand). My writing is for the world and if I can keep the bills paid doing so, always will be.
Also, while I have a few breathtaking, top-dollar patrons, about half of my current output is based on donors of less than $10 a month. It is really up to all of you you how much I can keep writing. Losing a big patron can mean 10% of my income in one disaster, and lots of little patrons help mitigate that, so no amount is too small.
Of course, I would continue to write with or without making a dime, but the more bills that I can pay without having to slog off to my zillion side gigs , the more time I can focus on doing even MORE writing. More posts. More content. Better quality. And faster turn over on my fiction. I set up this Patreon so that my readers would have a chance to support these endeavors as well as have the warm and fuzzy feeling from providing patronage to an independent artist who provides all his art to the world for free.
So if you like me, if you like what I do, and if you want to see me continue and/or do more of it, please consider becoming a patron of even as little as a single dollar.
NOTE: If you'd like to support me as a writer, I welcome that support as I have skyrocketing rent and insurance like everyone else and might like to live in my own tiny studio some day instead of sharing a two bedroom with three people, but PLEASE, PLEASE, PLEASE don't "fund" my social justice writing in a vacuum. (My political snark I don't mind getting paid for, and, yes, I know that there is overlap between "political" and "social justice," so please just do your best and try to honor the spirit of what I'm saying here.) I don't do the social equality part of my writing for money. I have my reasons for not being able to be a full-fledged "social justice advocate/activist/writer/warrior/whatever," and I refuse to be making a paycheck off of these struggles that are not mine. I'll do these Social Justice Bard posts and call out privilege on my Facebook no matter what my income looks like. I promise. If the gestalt of my writing appeals, great, but if you only want to see more social justice posts, please donate to the causes themselves (BLM, SPLC, Planned Parenthood, Equality Now to name just a few) or writers–particularly women of color–who are on the front lines writing about their own struggles and without whose hard work I would never be able to articulate such ideas. Thank you.
Full time writing.

I have given up teaching second language learners during the regular school year even though I loved it, and that has given me a lot of time to write, but the loss of that steady, predictable income means sometimes I have to string a lot of side gigs together–nannying, tutoring, housesitting, and freelance. Some of those things (like pet sitting) work well with a writing schedule, but others (freelance writing in particular) tend to pull me away from my creative work.

Help me be less beholden to side gigs, so I can write instead. 

If I hit this goal I will definitively upgrade to three "meaty" posts each week.

7 of 12
By becoming a patron, you'll instantly unlock access to 357 exclusive posts
By becoming a patron, you'll instantly unlock access to 357 exclusive posts
Recent posts by Chris Brecheen
How it works
Get started in 2 minutes