Vanessa Sinclair & Carl Abrahamsson
is creating books, music, art, writing, films, cut-ups, photos & a podcast
Select a membership level
Thank You!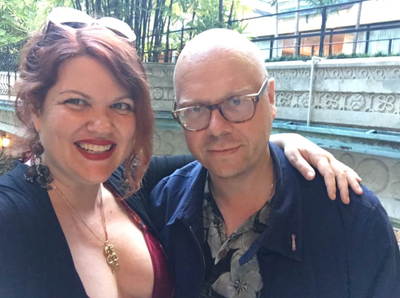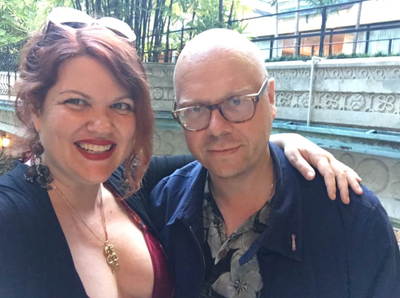 At this level you'll be the FIRST to know about our upcoming releases, podcasts, events, webinars, limited editions, etc., before any other social media or newsletters. A real news VIP! You'll gain access to general locked posts and videos, receive our monthly playlist, and have our infinite thanks! 

Sneak Peek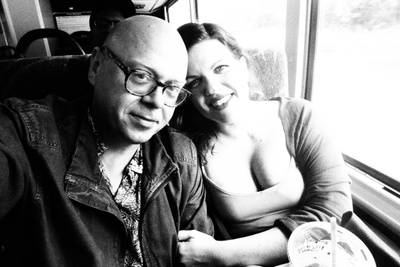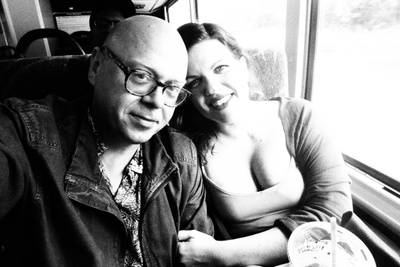 All the $2 level, PLUS you'll get sneak peeks through personal snapshots, rare and unreleased tracks, anecdotes, and views of works in progress. Get behind the scenes with us!

Behind the Scenes Deluxe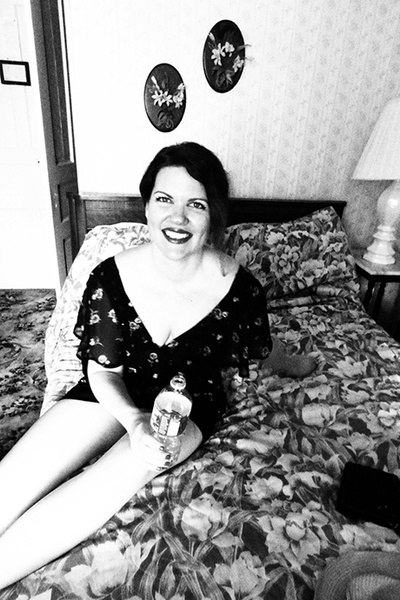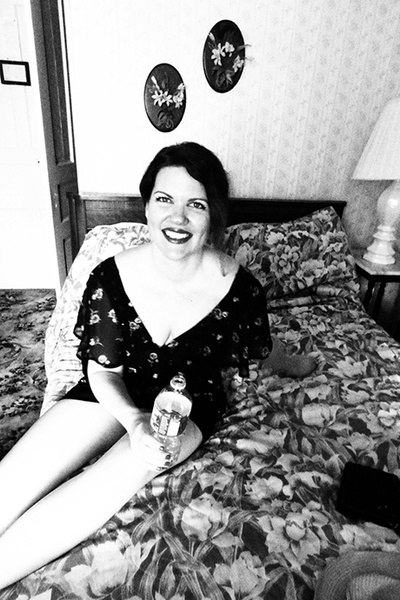 All the above levels, PLUS at this level you'll REALLY get behind the scenes, with info and material that gives you special access to our process(es). PLUS whenever there's a new Trapart film or lecture out online, you'll be able to see it here on Patreon for free! PLUS you will be able to read our ongoing experimental novel THE EXQUISITE CORPSE (to be published chapter by chapter when we reach the overall Patreon level of $666). You'll simply see more of us here!

About Vanessa Sinclair & Carl Abrahamsson

Welcome, friend! Vanessa Sinclair is a psychoanalyst, poet, and artist & Carl Abrahamsson is a writer, filmmaker, photographer, and musician, who also owns and runs the publishing company Trapart. One of many reasons we got married was that we were both already immersed in the same kinds of creative interests, so we decided we might as well create together! This has led to more books, films, music, collages, photography, exhibitions, conferences, podcasts, performances, LPs, DVDs, etc. We are a creative team involved in multi-platform, cutting-edge creations; active on a global scene of art and happenings. We love networking and we want to hear from you. THANK YOU for joining us in this multifaceted journey of life… And remember... To us, a patron is a friend!

Our Patreon community has grown so beautifully over the past couple of years, and it just keeps on growing. When we reach 69 patrons, we will delve into a project that's been percolating for a while "The Exotic Stayed at Home," seems like the perfect time! If you've been with us for a while, you may have seen bits and pieces of writings and photos for this project posted before. Once we reach our goal, we will make "The Exotic Stayed at Home" a priority, and dive in full force. There are two components to this project, both a book and a film. The book will be a lavish photo book with musings from travels sprinkled throughout, and the film will also have a soundtrack of our musical expression with cut-up, layered Super 8 film footage, along the lines of Lunacy and Mementeros. We are excited to finally bring this project to fruition! Everyone at the 5 & above levels will experience each piece as it manifests and see our process up close first hand as we weave it all together. Thank You all for being a part of it!
1 of 1
By becoming a patron, you'll instantly unlock access to 922 exclusive posts
By becoming a patron, you'll instantly unlock access to 922 exclusive posts
Recent posts by Vanessa Sinclair & Carl Abrahamsson
How it works
Get started in 2 minutes