Vanessa Beeley
is creating Articles, Photographs, Interviews
Select a membership level
Request for Syrian products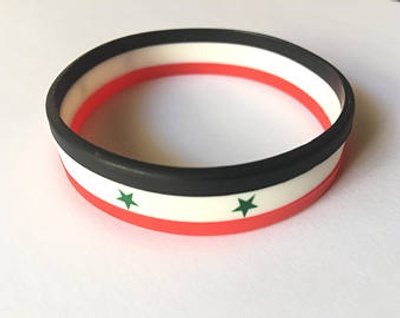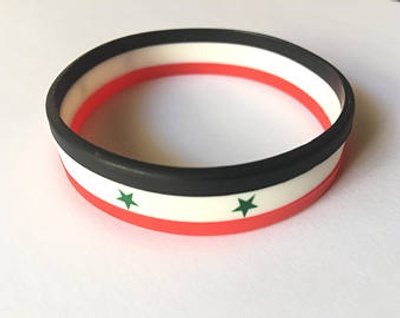 If anyone would like a (small) specific item sending to them from Syria. I can post twice per year. 
Personal response to questions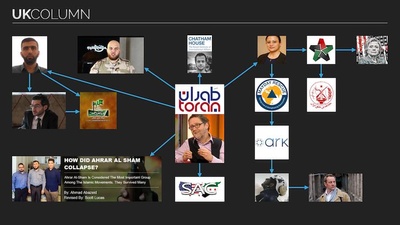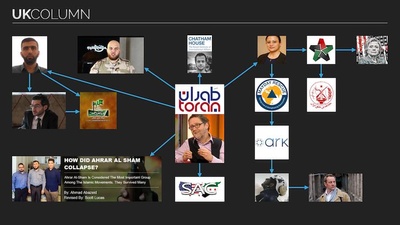 If patrons have a specific question or area of investigation that they would like me to address, please contact me in messages. 
About Vanessa Beeley

2017 - A finalist for the prestigious Martha Gellhorn Prize for Journalism - winners have included Robert Parry in 2017, Robert Fisk and Nick Davies and the Bureau for Investigative Journalism.  Thank you to John Pilger  for informing me of this honour.

2019 
- 
Recipient of the
Serena Shim Award
for uncompromised integrity in journalism: 
I am honoured and profoundly moved to be considered worthy of the Serena Shim Award for uncompromised integrity in journalism. I am among some very admired, respected and hugely dedicated journalists that include Eva Bartlett, Sharmine Narwani, Whitney Webb and Finian Cunningham.
The award is in memory of Serena Shim who exposed the criminal incubation of terrorism inside Turkey and its export into Syrian territory via the Turkish borders. Serena was very probably murdered by Turkish intelligence for daring to expose their role in the destabilisation of their neighbour, Syria. Thank you Serena for being a lone light in the darkness during 2014, you are an inspiration to so many. I will do my best to live up to the example you set for us.
2018 - British National Council for the Training of Journalists (NCTJ) named Vanessa Beeley as one of the Top 238 most respected journalists in the UK.
http://www.nctj.com/latestnews/nctj-publishes-list-of-most-respected-journalists
My work needs me to be able to travel to the areas where my government and your government are doing the most damage, where the people of those countries are not given a fair hearing by the state-aligned media that is working within a frame that best serves their government, the military industrial complex and the corporatocracy. The majority of "official" media outlets in the West are agents for power. I aspire to be a humble agent for the people in any way I can and my most effective contribution is my voice and my words that can transmit the voices of the "disappeared" and the "unheard". 
We are all struggling and I have a total aversion towards asking for anything for myself but I simply cannot continue to do what I do without your financial help. I promise that I will continue to dedicate pretty much every waking hour to my research, travel, speaking and writing in protest against the perpetual cycle of war and chaos that is being generated by the ruling establishment and their aligned institutions, including the colonial media. 
We cannot fight alone, we are all connected by the human threads that bind us. Thank you.
"Injustice anywhere is a threat to justice everywhere. We are caught in an inescapable network of mutuality, tied in a single garment of destiny. Whatever affects one directly, affects all indirectly."
- Martin Luther King
Read more about me and find more of my work at 
www.thewallwillfall.org


One of my most important investigations has been into the NATO-member-state financed pseudo "humanitarian" non-NGO operating in Islamofascist controlled areas of Syria - the White Helmets. Below you will find a selection of my work on this shadow state, propaganda construct that has worked to criminalise the Syrian government and Syrian Arab Army on behalf of their bankrollers in the West and Gulf states.
The much acclaimed journalist and filmmaker, 
John Pilger
has endorsed my work on the White Helmets: 
"Vanessa is a fine reporter, who was one of the finalists in the 2017 Martha Gellhorn Prize for Journalism, perhaps the most distinguished award for truly independent journalism in Britain, which the Guardian itself was proud to receive in the past. What the bullies and censors can't stand is that she has exposed the fraudulence of the UK and US funded 'White Helmets' and so they resort to craven smears."


International criminal lawyer, 
Christopher C Black
made this statement about the White Helmets: 
"Nicolo Machiavelli wrote in The Prince that deception is the principal means by which people can be controlled. Sun Tzu in The Art of War stated that the art of deception is the first art of war, above all others, and it is deception that the citizens of the NATO countries are faced with in the aggression being conducted against the government and people of Syria.
Using special propaganda units such as The White Helmets, which several NATO countries now freely admit they finance and support, the aggressor nations try to justify their war against Syria. Part of the deception is that this unit is a non-governmental organisation but the admissions about NATO support destroy that argument.
They are clearly a very governmental organisation. But more than that the work of Vanessa Beeley, Eva Bartlett, Mark Taliano and others about their origins, military and intelligence connections and operations establishes that they are in reality a military propaganda unit, acting within the units of the proxy forces they support, carrying weapons, engaging in hostilities on the side of the NATO proxy forces, acting as a cover for their crimes, generating anti-Syrian disinformation and, when the proxy forces flee government forces, fleeing with them.
They are not a "humanitarian aid group" to be praised but a military propaganda unit, combatants in disguise, to be condemned. And since they are part of the NATO war machine attacking Syria they are war criminals."


SELECTION OF ARTICLES and INTERVIEWS - I will be adding to them daily. 
THE REAL SYRIA CIVIL DEFENCE

The REAL Syria Civil Defence 
Exposes Fake 'White Helmets' as Terrorist-linked Imposters. 

The REAL Syria Civil Defence 
Saving Real Syrians NOT Oscar Winning White Helmets Saving Al Qaeda.

REAL Syria Civil Defence 
Describe Terrorist 'Double-Taps' and Chemical Weapon Attacks in Aleppo.
Syria's 'Peaceful Protests' and 'Freedom Bullets' - 
Testimony from the REAL Syria Civil Defence.
EASTERN GHOUTA 


Interview on UK Column - 
Eastern Ghouta and White Helmets
WHITE HELMETS: "Humanitarians" and the "Moderate" Bomb Factory in Saqba.


Voices from Eastern Ghouta - Video Testimonies 


EASTERN GHOUTA: Syrian Voices Raised in Condemnation of White Helmets


The Egregious Western Media 'Chemical Weapon' Fraud in Eastern Ghouta
UK FCO FINANCING OF WHITE HELMETS, LOCAL COUNCILS, FREE SYRIAN POLICE


"Global Britain" is Financing Terrorism and Bloodshed in Syria and Calling it 'Aid'


White Helmets and Local Councils - 
is the UK FCO Financing Terrorism in Syria with Taxpayer Funds?


WHITE HELMETS: 
Channel 4, BBC, The Guardian - Architects of "Humanitarian" War.What to Expect from BBC's Panorama and Guardian Whitewash of UK Government Funding of Terrorism in Syria


ALEPPO

Journey to Aleppo Part I - 
Exposing the Truth Buried Under NATO Propaganda
Journey to Aleppo Part II - Syria Civil Defence and Aleppo Medical Association are Real Syrians Helping Real Syrians
LAST MEN IN ALEPPO: 
Al Qaeda Presented as 'White Helmets' for the Annual Terrorist Oscar Nomination. 


ALEPPO TESTIMONIES: 
My YouTube Channel

GENERAL 


WHITE HELMETS: The John McCain Connections and is the 'Funding Freeze' for Real?


WHITE HELMETS:  Founded by James Le Mesurier - 
Video


WHITE HELMETS: Staged Chemical Weapon Attacks - 
Video 


Investigation: White Helmets Committing Acts of Terror Across Syria - 
Mint Press 


21st Century Wire White Helmet Archives 


The White Helmets are a Propaganda Construct - 
James Corbett Report with Vanessa Beeley

Humanitarian Propaganda War Against Syria - Led by Avaaz and the White Helmets


When I reach 20 patrons I will send each one a signed print of their choice of one of my Aleppo series photographs. 8" x 10"
1 of 1
Become a patron to
Unlock 39 exclusive posts
Connect via private message
Recent posts by Vanessa Beeley
How it works
Get started in 2 minutes