Scott Docherty
is creating Maps and Encounter Decks & Packs for tabletop roleplaying games
Select a membership level
Dungeon Decker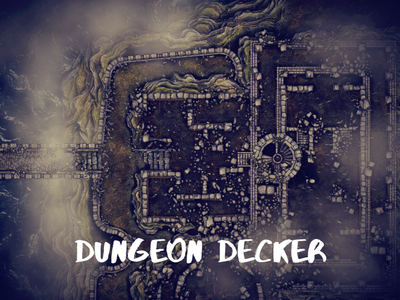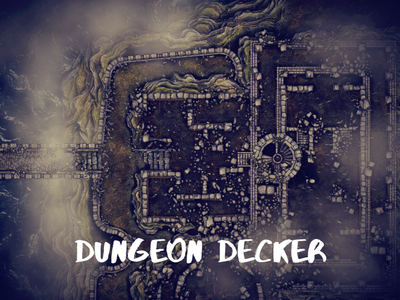 To thank you so much for your support of my work, here's what you'll pick up...
My eternal thanks & appreciation for your early support, and exclusive updates on my RPG decks development.
Your name on all my future encounter decks & packs, as one of the amazing souls supporting & inspiring me every day.
Exclusive access to my first patron-only deck, The Patron, which I'm developing every week and which lays out some awesome patrons & quest-givers you can use to kick off your adventures or use as fleshed-out NPCs with stories to tell.
Exclusive access to my special mini encounter pack, The Immortal, inspired by the Far East & ready to roll for your game.
The key to unlock the Venger's Realm Map Vault, packed monthly with story-enhancing battlemaps, gridded, non-gridded, and now even animated. I'm adding maps as fast as I can (160+ so far), so you'll get every new map once it's ready. If you don't find what you need, I'll create one for you, and can swing you any of the maps bespoked to your needs - HD, night-time, you name it!
Dungeon Decker access to the Venger's Realm Discord. Everyone's welcome, but only dungeon deckers and above will have access to this exclusive channel - we can collaborate on improving our games, encounters & more!
Includes Discord benefits
Random Decker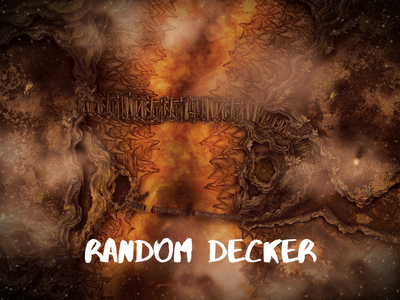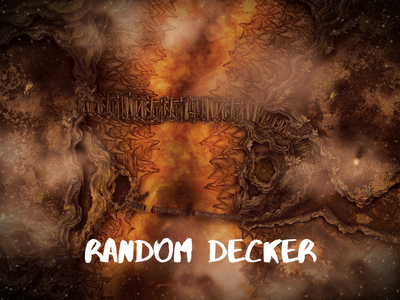 For a small but very much appreciated bit of coin, you'll get...
All TIER 1 benefits.
PDFs of The Outlander & The Outlander Quickening Decks of encounters, to help you as DM or GM improvise & master chaos at the table. So digital copies of both my first RPG encounter decks - 100 ready to roll encounters at your fingertips!
PDF of the developing deck, The Dungeon, an ongoing collaborative project in the Venger's Realm Discord, giving you modular rooms and maps you can fit into any dungeon delve.
Free access to The Inspired, a mini deck of pure chaos and inspiration to help you ease the narrative burden of storytelling at the table.
Venger's Guide to Random Encounters - My hugely popular DMs Guild PDF, packed with practical tips & theory on improvising & designing encounters your players will never forget.
Random Decker access to the Venger's Realm Discord. Everyone's welcome, but only random deckers will have access to this exclusive channel - we can chat through your own ideas for encounters & more!
Includes Discord benefits
Double Decker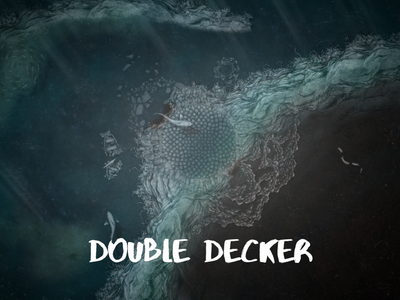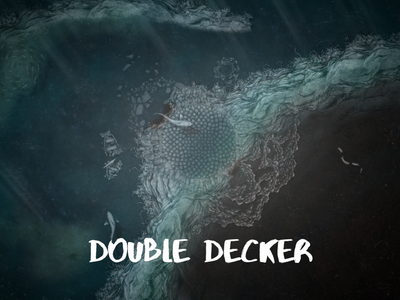 For your amazing support & inspiration, I'll fire over to you...
All TIER 1 & 2 benefits.
Exclusive ttrpg encounter packs, including The Draconym, The Camp, The Bridge, and all future patron-only packs, each with ready to roll encounters, story-enhancing battlemaps, bespoke immersive music tracks, decks of suggested stat-blocked monsters, and print templates in case you want to feel them in your hands - these packs aren't available anywhere else!
Exclusive PDFs of the developing encounter deck & episodes transcript from the Venger's Realm Podcast.
Early PDF access to all new physical encounter decks.
Double Decker access to the Venger's Realm Discord. Everyone's welcome, but only double deckers will have access to this exclusive channel, and right here we can chat about how you can blend these & your own encounters into your game!
Includes Discord benefits
About Scott Docherty
Hey, Scott Docherty here. Welcome, and thanks so much for checking this out. I create battlemaps and encounter decks & packs for tabletop roleplaying games. My goal is to give YOU what you need to master chaos at your game table! Here's an example of the exclusive packs you can pick up here if you'd be kind enough to consider supporting my work in the multiverse:
Download THE DREAD pack for free here!
The Dread
is one of my latest ttrpg encounter packs. It's designed to fit snugly into any campaign in the likes of the Shadowfell or domains of dread, or in any game in which you'd like to explore what's happening in the darker corners and shadows in your setting:
5 exciting encounters
designed to blend easily into the party's current backstories & goals no matter where the party is or what it's up to. The encounters will take the party across a pulsating bridge it might fear to cross, into a circular chamber of swirling bone, around ruins soon beset by something dark in the depths below, before an island with a crooked awakened tree, and into a huge, dark, petrifying expanse.
5 story-enhancing battlemaps
that fit the deck's encounters perfectly. You get them in two formats - gridded png image and non-gridded png image.
5 bespoke and terrifying music tracks
composed by Filip Melvan of the amazing
Tabletop Music Bazaar
to match the emotive feels, the atmospherics of each encounter to really help your players get immersed in the moment.
10 creatures of the dread
, in other words suggested monsters with full 5e stat blocks so that you have absolutely everything you need at your fingertips.
Print templates
for the main & creatures decks, so you can print them off on paper or card stock if you'd prefer to have them to hand at the table.
100% FREE!!!
And here are some of the 160+ story-enhancing maps (and counting) in the map vault you can use for your game, with any variations you need including animation.
If you can't find what you need, I'll make one for you!
So this is what I do. I run
Venger's Decks
- encounter maps, card decks & packs for tabletop roleplaying games. I've played D&D and other RPGs since the 1980s, but am launching my little venture into the multiverse and have set up this little Patreon to help me do that but mainly to pay you back for your support. My decks & packs are a
handy tool for any Dungeon Master or Game Master
looking for inspiration before or during any RPG sessions!
Here's a quick video all about 
what Patreon is and how it works
. I believe in the patronage model with all my soul, and I'm privileged that you'd want to join my little ttrpg community on Patreon! Please consider supporting even just a few bucks each month. In return, my promise to you is that
I'll continue to pour my heart & soul into regular new content
, including the upcoming physical decks,
The Dweller
and
The Dweller Quickening
which will be packed with 100 encounters to slot into any urban settings in your game. If you're concerned about going over your budget, you can set a maximum pledge during the signup process or at any time you wish. I never want you to go beyond your means, and really appreciate you regardless!
Although since they launched my little decks have been doing ok, I'm doing this on my own, without the backing of a Kickstarter & funding this venture myself. Your support makes it possible for me to cover some of the crushing overheads that come with running 
vengersdecks.com
, but also to help me raise enough to collaborate with illustrators & other creatives for the decks, and to develop more and more content. The more support I have here, the quicker I'll be able to bring my little decks to life and then move onto the next set,
so you've no idea what this means to me!
By becoming a patron, you gain access to the exclusive benefits listed in the tiers here, including free PDFs of the decks, early access to new decks, unlimited promo discount codes, special patron-only Discord channels, and even the chance to have one of your very own encounters in one of my physical rpg decks!


THANK YOU SO MUCH!



What currency do I need to pay in? You can pay in any currency! This is a US-based website, but you can use any currency and it will be converted automatically into your own.

I don't have much money, can I still become a Patron? Yes, please only sign up to donate what you can easily afford. Even a few pounds or dollars per month adds up, and is greatly appreciated! :)

Can I stop donating in the future if I can't afford it? Yes, of course! You can log in to change or cancel your pledge whenever you want.

I heard something about Patreon needing to add some sales tax to benefits? Yes that's right. The law now says that depending on where you as a patron live, some benefits might add on a very small percentage of tax. This is to make sure both you & I comply with the US tax regulations, but you'll know exactly how much tax will be added before you pledge anything. Here's more on this.

I'm still confused. Can you help me? Absolutely! If you've questions about using Patreon or encounter any problems with the signup process, the Patreon support team is really friendly and helpful! You can send them a message by clicking here. If you have questions specifically about my page or rewards, my decks, or just want to say hi, you can send me a message directly that only I answer.

And what's this all about again? If you're new and want to catch up with what Venger's Decks is all about and what I'm trying to achieve in the multiverse of tabletop roleplay games, check out my website here:

vengersdecks.com

It's such an expensive thing to try and get out there, so even becoming a Random Decker for five bucks a month will make a HUGE difference to what I can create, and from the bottom of my heart I can't thank you enough for your support & inspiration. Whatever you decide, I'd love to get to know you and chat all things TTRPG. Join the Venger's Realm Discord and let's get rollin'!


Once I reach 20 patrons, first I'll take a large gulp and pick myself off the ground in overwhelming gratitude! Second, I'll create for you a brand new ttrpg encounter pack that EVERY patron can access no matter their level of support.
1 of 1
Become a patron to
Unlock 110 exclusive posts
Connect via private message
Recent posts by Scott Docherty
How it works
Get started in 2 minutes