VeronicaHuacuja - Veronica Fine Art
is creating Traditional & Digital Art & Art Coaching
Select a membership level
Tier 1. Art Supporter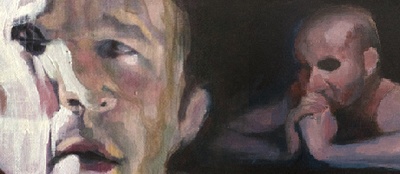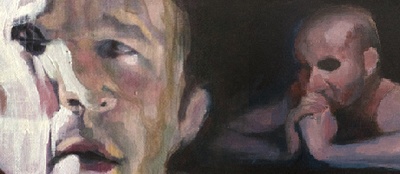 This tier is for interested persons in visual arts and its procedures, not necessarily being creators themselves.
Benefits:
- Vote in topics.
- Priority comments
- Patreon posts
- Monthly newsletter regarding upcoming projects
- Add free videos
- Public recognition in the video credits
- Behind-the-scenes-content

Thank you very much for being a friend to my patreon's feed. Your support is greatly appreciated.


Tier 2. Art Producer
This tier is for artists or interested persons in produce visual art that want to improve their techniques or learn about them.

Benefits:
- Vote in topics
- Priority comments
- Patreon posts
- Monthly newsletter regarding upcoming projects
- Add free videos
- Early access
- Your name in the credit (Producer) section, in my posts and videos

Thank you very much for joining this tier! We'll enjoy together while learning art. 

Tier 3. Art Coaching with Mindfulness
Limited (29 of 30 remaining)
Hi there! I have developed a method of learning the Visual Arts (drawing, painting) online for groups (companies workers) and people (individuals) that promotes the practice of Mindfulness.

This course has proven to be a new alternative to reduce work stress, improve self-esteem, and emotional intelligence. This teaching method enhances the participant's quality of life  in its work, personal, and family environment, seeking the enjoyment of the practice of Visual Arts.

The characteristics of the coach sessions are:
Personal coaching or for a group (companies): 
- Persons who want to learn or improve their art skills/techniques.
- Visual artists (non professional or professional) that need orientation to develop their own art project or to practice their skills and techniques.
- Persons who simply want to give themselves the time to explore their skills in Visual Arts and enjoy it. 

Description of the coaching's sessions
- One-on-one personalized or group dynamic webcam coaching–in real-time–regarding the interests of the participant(s) in drawing and painting using traditional or digital techniques.

- After knowing the learning needs of the participant(s), I develop a program (monthly based) that I present to them/her/him beforehand. As an educator, this helps me to achieve the students interests in their own perfomance/learning process.

- 1 weekly hour session (4 monthly sessions or 5, in case of the monthly calendar). We, together, choose your schedule.

- The webcam sessions are given online through Zoom or Teams.

- I use 2 webcams: one focused on the work area and another on myself. This technique helps to engage with the participants and makes the sessions very interactive. 

Other benefits 
- Priority comments.
- Access to all the patreon posts (public/private).
- Monthly Art Newsletter regarding upcoming projects that I develop monthly wise.
- Early access to posts, videos, etc. 
- Your name in the credit section, in my posts and videos.

Thank you very much for your joining my coaching sessions. We'll enjoy them very much!

About VeronicaHuacuja - Veronica Fine Art
Hi! My name is Veronica. I'm a
professional painter
, an
art coach
, and an Industrial Designer with a master degree in Education. In this way, the coaching I give has an educational methodology,  according to the interests of the participants (individuals or company groups).
My Motivations
I've opened my page at Patreon.com because I want to offer to you my knowledge and coaching for your art projects, no matter if you're a beginner, an intermediate or an advanced artist. Or if you're just interested in knowing about visual art's techniques and art.
My art coaching promotes the practice of 
Mindfulness
that encourages self-directed exercises, in order to relieve the body and mind through concentrating in the present moment. The practice of Mindfulness, enables the individuals to identify their feelings, emotions and thoughts in the present moment, activities that improve the 
intra-personal 
and 
inter-personal
skills, freeing them from stress and encouraging their 
emotional intelligence
.Therefore, improving their quality of life.
As an art coach I believe that everyone who's interested has the ability of art creation and by doing so, enjoying and enriching her/his life.
So, if you want to learn how to begin creating art or improving your abilities to paint/sketch in traditional or digital techniques you're in the right place and you're welcome!
Main Art Topics
-The
human
head structure and the facial features
, portraiture: front, three-quarter views, profile, foreshortening, among others.
-The
human body 
at rest and in movement: front and back views, foreshortening; high & low-angled shots.
-
Animal's anatomy
at rest and in movement: felines, birds, reptiles, fish and others. 
-
Nature.
 Plants, flowers, trees, forests, ocean scenes, deserts, industrial ruins, Martian scenes. 
-
Medical illustration
. A medical illustrator is an artist with specialized training in medicine, science, art, design, visual technology, media techniques, and in theories related to communication and learning.
Other important topics that'll improve your achievements
in a short term
- We'll learn (in a practical way) about the elements of painting and sketching: line, shape, color, value, form and volume, edges, texture, light, ambient, perspective, and composition.
- We'll analyze the artwork and techniques of the great masters of painting, photographers, tattoo artists, stills from filmmakers and true documentaries, etc. and we'll put that learning into action in your own projects.
Modalities
There are two modalities.
1st Modality. Traditional painting
We'll be using oil, acrylic, crayon, watercolor, pencil, etc.

2nd. Modality. Digital painting 
We'll be using digital techniques with a digital tablet, Photoshop (later version), Illustrator (later version). For the ones interested, we can approach 3D sculpture in Blender (freeware). 
I invite you to read the contents of the Tiers, and to visit my website and networking to know my professional work: 
URL: 
veronica.mx 
IG:
/
veronicahuacuja
TW
: /
HuacujaVeronica
FB:
/VeronicaFineArt
Original paintinga and prints of my work:
artpal.com/VeronicaFineArt
, 
singulart.com
saachiart.com
If you have comments or questions please send them to me at 
[email protected]
. I'll be glad to answer them ASP.
I make up a monthly, free 
Art Newsletter.
If you're interested in receiving it, let me know by 
sending me
your email. I'll be happy to add you to my list. 
Hope to hear from you!
Thank you for reading.
$4.25 of $1,500
per month
GOAL 1. Studying a Forensic Art Course
I'm fascinated by the human face because it's the most expressive body element that reveals the personality, character and temperament of a person.

Studying this course in the "Antigua Academia de San Carlos (UNAM)" (a very prestigious governmental art school in Mexico City) will be an exceptional experience that will enrich my art capacities in understanding the human face from a scientific/forensic point of view.

On weekly basis, I'd share with my patrons my new knowledge, my perceptions, thoughts and my art explorations (photos, videos, etc.) resulting from this study. I'd upload this news in a dedicated Post Section in my Patreon's feed. Also, I'd give a special public thank you to my patrons.

The course lasts 240 hrs. I'd upload my final Diploma at the end of the course!

Thank you very much if you take part in this goal!
1 of 2
By becoming a patron, you'll instantly unlock access to 31 exclusive posts
By becoming a patron, you'll instantly unlock access to 31 exclusive posts
Recent posts by VeronicaHuacuja - Veronica Fine Art
How it works
Get started in 2 minutes