Weird AF News
is creating podcast and videos of the WEIRDEST news on Earth.
Select a membership level
Weirdo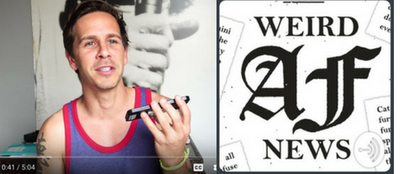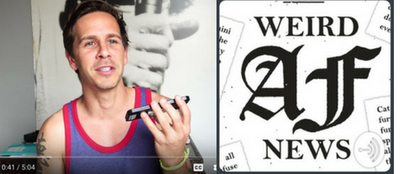 Get a personalized shout-out on the podcast and a message from Jonesy about how much he appreciates you for buying him a cup of coffee and being a supporter of the show. You're helping Weird AF News continue to deliver funny stories about women that marry the ghost of 300 year old dead pirates.

Next Level Weirdo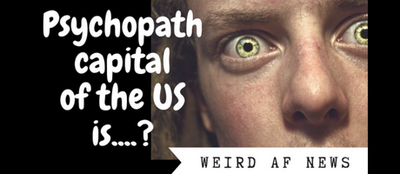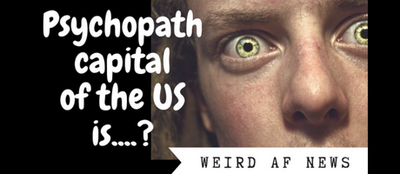 Bonus episode! You will get an extra hour long exclusive Weird AF News episode featuring Jonesy and one of his funny comedian friends.

Of course, you'll also get a shout out, a personalized message and the warm feeling that you're helping keep the wonderful stories about men getting their penis caught in a pickup truck exhaust pipe.

Wicked Weirdo
Bonus downloads! Get Jonesy's comedy album download FREE, along with the Alligator's Everywhere song - and every future WAFN song that Jonesy uploads to the Patreon.

You also get: Bonus Episodes, shout out on the show, personalized message from Jonesy and...know that you are helping fund the wonderful stories like, Man throws a dynamite filled toilet seat at his ex-wife's trailer.

About Weird AF News
My fellow WEIRDOS! You've arrived at my Patreon where you can easily show how much you enjoy and support Weird AF News - the only daily weird news show hosted by a comedian.

As I've mentioned on the show, I host and produce the show for free every day.  This takes a great deal of time as you can imagine. Therefore even if you can donate something small each month, it goes a long way. (Like toward the new microphone I JUST purchased. And the drugs that keep me going on long rambling rants during the show!)

I'm kidding about the drugs, except I AM addicted to coffee. So even at the smallest level, that's enough to buy me 1 cup of coffee a month, I would LOVE that. And keep in mind, no matter what level you support, you're going to get access to A LOT of extra content. As of now, there's nearly 20 hours of bonus episodes alone, several exclusive interviews and tons of videos. And I am adding more every week. 

And if you're a loyal daily listener of the podcast, you're going to feel good about contributing to the production of what, essentially, is a vital part of your day.
Enough money to fly around the world doing in depth coverage of the weirdest news in the world.
1 of 1
Become a patron to
Unlock 480 exclusive posts
Connect via private message
Recent posts by Weird AF News
How it works
Get started in 2 minutes