Woodlands ARK
Creating A better, community focused ARK experience.
Select a membership level
Market Access Only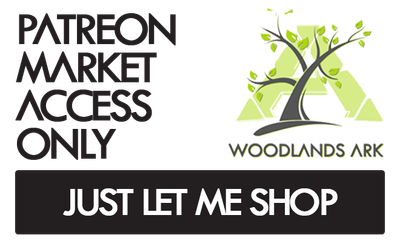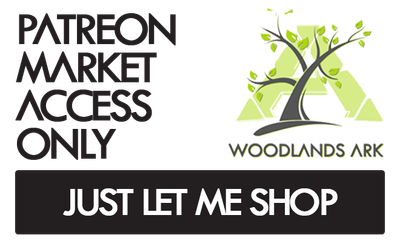 ❤ Patreon Market Access ONLY

Initial Drop Benefits:
✔ Discord: Patreon Market
✔ Market Server Password

Monthly Drop Benefits:
No Monthly Drop Benefits


This option is only for the Logon Password to the Patreon Market Server. You can choose to help the cluster by pledging $1.00 per month for access to the Market server, or you can purchase access other ways without spending real-life cash.

You can purchase access from the #bot-shopping channel in Discord for 150,000 Bot Games Cash, or you can open a ticket on our website and purchase access for 15,000 BBS.
Includes Discord benefits
Cluster Supporter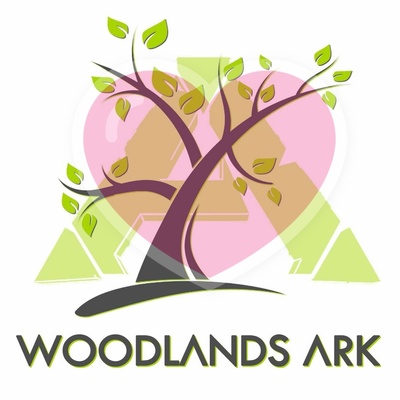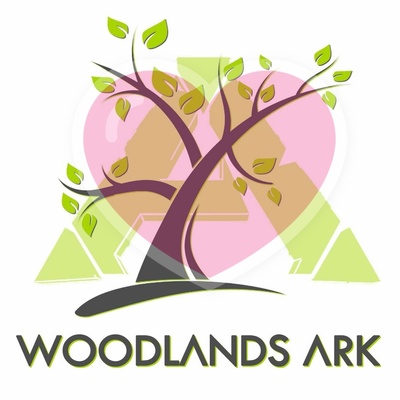 No rewards or monthly drops
I just want to support the cluster!
Discord role " Cluster Contributor " 
Primitive Patron Drops
Limited (0 of 13 remaining)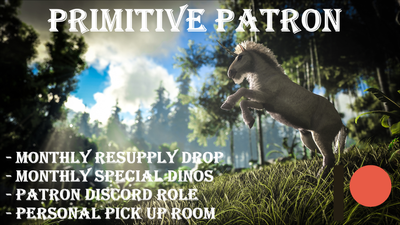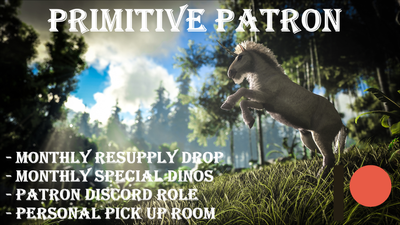 ❤ Starter Pack

Initial Drop Benefits:
✔ Discord: Primitive Patreon
✔ Market Server Access
✔ Personalized Pick-up Room ( No bed spawn on this tier )
✔ 2 SVIPLVL Dinos of choice

Monthly Drop Benefits:
✔ 50K BBS, 2 Orbs
✔ 250K Bot Games Cash
✔ Special Tame: Changes Monthly
✔ Small Stone Build Pack
✔ 2 Gen, 2 TP, 2 Trans
✔ 2,000 Shocking Tranqs
✔ 2 Asc Longecks +Blueprints
✔ 2 Asc Sickles +Blueprints
✔ 2 Asc Hatchets +Blueprints
✔ 2 Asc Picks +Blueprints
✔ 2 Random Chibis

Includes Discord benefits
About Woodlands ARK
We are considered by our community to be the #1 Xbox & PC Crossover ARK Cluster. We have been running since January 2018 with no down time, and provide excellent support. 
Woodlands ARK
is THE LONGEST RUNNING Crossover Xbox & PC PVE Cluster Online to date. We have made it where most other clusters fail, and we continue to thrive because of our reputation and our community.
Our administrators are always on the look out for trolls and toxic players to remove from the cluster, allowing our valuable loyal community players to enjoy playing on our servers without toxic interference.
We are a 100% community funded cluster, meaning we rely on donations to keep our servers online. We offer an array of donor reward drops for our players, including spawned dinos of your choice.
Many of our community member are extremely loyal, helpful, and friendly. Once a player gets started on our cluster, they normally stick around for a long time, and even come back when they need a break.
Owned by KC and Co-Founded by Serin. Together with our team of Top Level Admins, we provide a spectacular Unofficial ARK home cluster that over 3800 players currently call home.
We are currently running over 100 total servers,.All of our servers are fully accessible on Xbox & PC Crossover, we currently do not offer Steam or PS4. All of our public servers are FREE for anyone to play on, and no one is required to donate.
If you pledge to Patreon, please make sure to 
open a ticket
for your initial rewards.
$2,500
-
reached!
per month
When we reach $2,500 on Patreon, we will hold a huge in game-event with a lottery for rewards, drop parties, and much more.
5 of 5
Become a patron to
Unlock 388 exclusive posts
Connect via private message
Recent posts by Woodlands ARK
How it works
Get started in 2 minutes