Detective Adam Richardson
is creating the Writer's Detective Bureau Podcast for Crime-Fiction Writers
Select a membership level
Coffee Club
Cops love coffee.  Your $2/mo. helps me support my coffee habit.  Ok, it will also help me cover the monthly podcast hosting fees and transcription fees.  

By supporting the podcast at the $2/mo. rate, you will be listed as a Patron on the Podcast Show Notes page with a link to your website.

...and I will toast to your writing success every time I enjoy a cup of coffee.  
"Silver Cuff Link"
Silver Cuff Links...Hooks...Bracelets...Handcuffs...whatever you want to call them...are an essential tool for every detective.  By pledging at the $10 tier, you are essential to the continued success of this podcast.  

For now, this tier has the same benefits as the Coffee Club tier...only I appreciate your support 5x as much.  I will eventually offer more for the Silver Cuff Link $10 tier...but I haven't come up with anything yet other than my sincere appreciation and your name/website listed on the podcast shownotes page...and giving you a shoutout on the podcast when you join the Silver Cuff Link tier.  I promise to get more creative about this tier in the near future.

Seriously though, your support enables me to keep this podcast going...so thanks for even considering pledging at this tier.
Gold Shield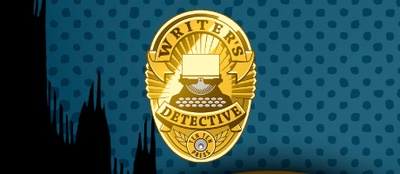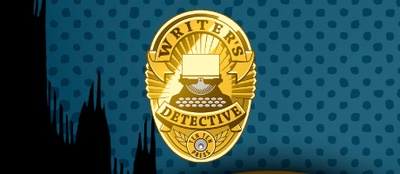 You've earned your Gold Shield!  Your $20/mo. helps me keep the podcast going and might even keep me from getting divorced.  

By supporting the podcast at the $20/mo. rate, you will get access to a Gold Shield Patrons Only Q&A video session twice a month, plus a secret priority access email address for you to me send your questions.  Who doesn't love skipping the line and using the VIP entrance?
I will also mention you and your book/website/or social media channel on the podcast.

Plus you'll be listed as a Gold Shield Patron on the Podcast Show Notes page with a link to your website.
...and if we ever meet, I'm buying you a cup of coffee (or a cuppa tea), because we're Partners now.
About Detective Adam Richardson
My name is Adam Richardson and I'm the host of the Writer's Detective Bureau Podcast.  Each week, I tackle questions crime fiction authors and screenwriters have about criminal investigation and police procedure. 
Since 2015, I have helped over one thousand writers (for free) through my blog and mailing list at 
writersdetective.com
just as a hobby.  You see, I am still a full-time law enforcement officer in California.  In an effort help an even larger number of writers in the limited time I have available, I have launched the Writer's Detective Bureau Podcast.  
Your support as a Patron will help me cover the cost of hosting the podcast, copious amounts of coffee, transcriptions of each podcast episode, the website, and a few date-nights with my wife to make up for the time I devote to my writer friends instead of her. ;)
In all seriousness, I love helping writers like you and I truly appreciate you. 
If you have a crime-fiction related question, head over to 
writersdetective.com/podcast
Thanks for listening and never stop writing!
Write well,
Adam
When I reach 500 Patrons on Patreon, I will outsource the podcast editing and release two podcast episodes per week.
1 of 1
Become a patron to
Unlock 48 exclusive posts
Connect via private message
Recent posts by Detective Adam Richardson
How it works
Get started in 2 minutes