Priscilla Hernandez
Creating music, videos, illustrations, photography, FANTASY
Select a membership level
Welcome to the family!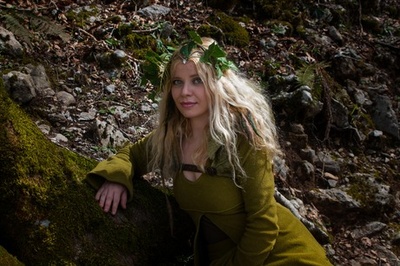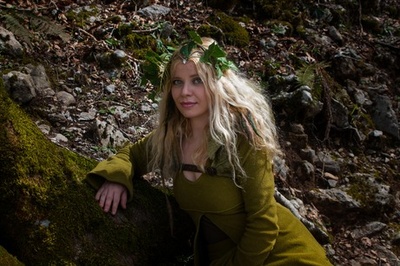 Thanks for caring :*
Includes:
Unlock exclusive patron-only posts where I share exclusive posts and updates
Join my community of patrons and post your comments
Preference to buy originals and other exclusive items when they are listed for sale
Let´s grow wings
All of the previous rewards and:
Exclusive access to Works in Progress material to view or comment it.
 Unlock Digital downloads of the songs/covers released on Patreon/random recordings
Early exclusive access to new published videos & their comment sections. Be the first to comment!
Automatically enter give away contests, signed prints, photos, drawings... 
Access to exclusive discord 
Includes Discord benefits
Fly with me
All of the previous rewards and:
You are officially part of my label! That means your name/nickname will appear on the new songs, video descriptions, new album credits!  
Unlock  special additional Digital downloads of the songs/covers released on Patreon/random recordings (Karaokes, instrumental verions, remixes)
Access to Yidneth Studio Private Discord Chat
Includes Discord benefits
About Priscilla Hernandez
Hello, my name is
Priscilla Hernandez
. I am a music composer, singer-songwriter and fantasy illustrator from Spain.
Below one of my recent singles "GROW" (2017) still not including in a released album
Inspired by Nature, old ghost and fairy tales and sleep paralysis disorder I have already spawned two released albums "Ancient Shadows" (2006) and
The Underliving
(2011). Both music album were also illustrated by me and had special physical editions released by my own independent music label. Still, as It´s been a while since The Underliving released, I have several projects waiting just for the funds (and encouragement) to see the light. One of this projects is
"Fear no More"
, yet again a fully illustrated music album (that continues with the concept and story arch depicted in The Underliving). For me this album is a personal project and I've devoted countless hours to it already, I am also recording a more "celtic" acoustic project, as well as some singles. I also would like to focus more on my illustrator work as it´s just as important for me as the music itself. They are two halves of a whole.
But is it releasing the new album the goal?
Not the main one, it´s one "among" many little goals. I do confess for a little while I battled my own discouragement, but now I'm looking forward to finish and share the things I've been working on, and be encouraged to do so more often.
What is this money for? The money I get from Patrons will be fully devoted to the creation of content, updating gear to create better videos and music, hiring musicians to record, releasing physical copies of the releases, and others aspects of the creation process that unfortunately cost money. One of the main goals is to have my illustrated music album "Fear no More" out, but that is not the only objective. I simply can´t afford to go faster because I lack the resources and I'm already ready to provide lots of my time. But there are some aspects I  need to update, upgrade, and pay for, and as magical as for me art is, the reality is that it costs not only time (I am happily giving it as much as possible) but also money.
Here you will find my illustrations, music videos, singles, my music (both my ORIGINAL and sometimes some geeky nerd covers of things that inspired me), live performance and also a blog of  tutorials, works in progress,  behind the scenes and even maybe vlogs about your hikes in Nature, something that is a great part of our inspiration process because I do love to connect with Nature and doing photoshoots outdoors in search of magical places.
And maybe even, rescuing some bigger older projects that have been waiting years to be finished as the original comic book YIDNETH  that indirectly has nourished my music and artworks but never had formal release.  Of course I will try to share many creations from many different fields, but I will count as creation "full videoclip", "full finished song or cover", "finished illustration" (ready for prints)
Thank you!PRISCILLA HERNANDEZ NETWORK
You can follow and support me in these social networks, spreading the word about my work is really appreciated.
Paypal/tips:
https://paypal.me/yidneth
Official website:
http://yidneth.com
Youtube:
http://youtube.com/yidneth
Twitter:
http://twitter.com/yidneth
Instagram:
http://instagram.com/yidneth
Facebook:
http://facebook.com/yidneth



Become a patron to
Unlock 92 exclusive posts
Connect via private message
Recent posts by Priscilla Hernandez
How it works
Get started in 2 minutes