Nishanth Selvalingam
is creating Fulfilled Humans
Select a membership level
Kama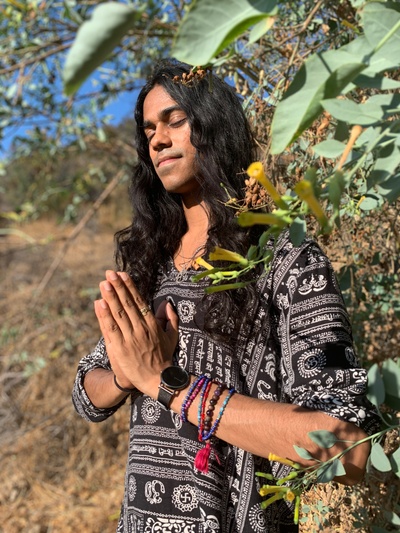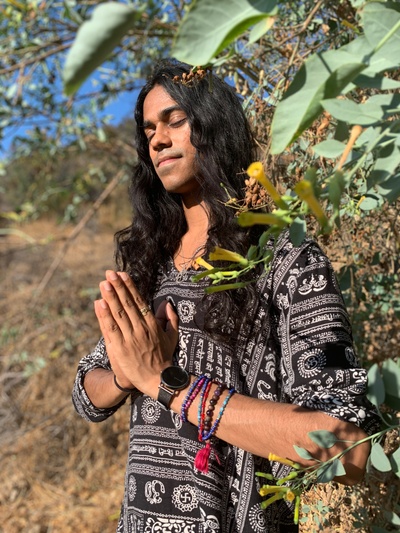 Weekly Recorded Lectures on Yoga, Tantra, Vedanta and other schools of Spiritual Philosophy (they come out every Tuesday morning)
Access to 3 live classes a week on philosophy, postural yoga and meditation (you'll receive a schedule and zoom links)
Access to our library of recorded lectures!
Early Access to Podcast Episodes! (podcasts are released on Full Moon and New Moon Days on the various podcast platforms but here I will release one on Half Moon days too for four episodes a month!) 
Artha
Recorded Classes on Pranayama (breathwork), Meditation Classes (video + audio) and Yogasana (yoga poses) once a week
Monthly Articles on various topics in spirituality and yoga philosophy. (They come out on New Moon Days)
Weekly Recorded Lectures on Yoga, Tantra, Vedanta and other schools of Spiritual Philosophy (they come out every Tuesday morning)
Access to 3 live classes a week on philosophy, postural yoga and meditation (you'll receive a schedule and zoom links)
Access to our library of recorded lectures!
Early Access to Podcast Episodes! (podcasts are released on Full Moon and New Moon Days on the various podcast platforms but here I will release one on Half Moon days too for four episodes a month!) 
Dharma
Access to our vast library of exclusive lecture video recordings on various topics in Tantra (100+ hours of college-level lecture content)
In-depth, verse by verse analysis of various Sanskrit spiritual classics like the Yoga Sutra, Bhagavad Gita and various texts from Non-Duality like Atma Bodha and Pratyabhijna Hridaya Sutra, Drg-Drsya-Viveka etc. (These video recordings come out every Friday)
Sunday Service: Weekly Recording every Sunday featuring guided meditations, postural yoga, and instruction in Tantrik techniques like mudra (sacred gestures), mantra (chanting) and bhavana (visualization)
Weekly written articles on various topics in spirituality (They come out on Moon Days: new moon, full moon, and the two half moons)
Recorded Classes on Pranayama (breathwork), Meditation Classes (video + audio) and Yogasana (yoga poses) once a week
Weekly Recorded Lectures on Yoga, Tantra, Vedanta and other schools of Spiritual Philosophy (they come out every Tuesday morning)
Access to 3 live classes a week on philosophy, postural yoga and meditation (you'll receive a schedule and zoom links)
Access to our library of recorded lectures!
Early Access to Podcast Episodes! (podcasts are released on Full Moon and New Moon Days on the various podcast platforms but here I will release one on Half Moon days too for four episodes a month!) 
About Nishanth Selvalingam
Hi, welcome to this heart-space! My name is Nish and you can learn about me 
here
The sprawling garden of Yoga has many flowers. I want to walk you through this wide and varied world of spiritual practice so I can help you pick out the flowers whose fragrances best suit your spiritual needs. By becoming a patron, you'll have access to Yoga philosophy lectures to deepen your understanding of the theoretical aspects of Yoga, you'll be able to watch instructional videos on asana (poses), pranayama (breathwork) and meditation to deepen your practice with me and also, you will enjoy a monthly guided meditation as well weekly articles on Yoga. If you're a Yoga teacher yourself, I will publish my sequences for you to use in your own classes.
I am so happy to have you here. Enjoy your visit!
This would enable me to set up a physical yoga studio/temple to offer spiritual instruction to the community, particularly to young minds. In this temple, I will host Puja (ceremonies), which I will livestream always!
Also, your contribution enables me to have better tools to make the highest quality content full time!
The light that I am thanks the light that you are for all your support.
May your abundance return to you a thousandfold!
1 of 1
By becoming a patron, you'll instantly unlock access to 199 exclusive posts
By becoming a patron, you'll instantly unlock access to 199 exclusive posts
Recent posts by Nishanth Selvalingam
How it works
Get started in 2 minutes