ZIRCON
is creating ZIRCON: an 18+ erotic romance/sci fi webcomic
Select a membership level
space nerd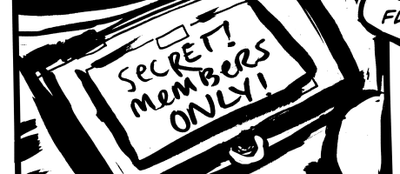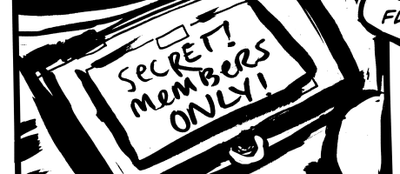 welcome aboard, human!
you get:
patron-only posts and polls
WIPs/concept sketches
your name added to thank you page on the site
first crack at Ask An Alien - ask these bozos anything you want and I'll draw the answer
dumb drawing memes
my undying gratitude
if you want to support the comic but can't afford a monthly donation, dropping me a kofi is always an option: http://ko-fi.com/cyanideinsomnia
About ZIRCON
Greetings, human!
This is the official Patreon for ZIRCON, an erotic romance/sci fi/slice of life with a dash of sex comedy webcomic. Updates bi-weekly on Tuesday and Friday.

The story:
The titular Zircon, a Grey alien scientist, abducts an unwitting human, Thomas, only to find a special connection in him, or rather his mind (and cock). Ze is intrigued by the power of his brain and the size of his genitalia, and follows him home -- but what ze didn't figure into zer calculations was the human's girlfriend, Vanessa, who is having a bit of a time adjusting to all this.
You can start reading all current pages posted online for free here: zirconcomic.com

All pages will be posted to the public eventually. HOWEVER, by signing up to this Patreon, you'll be privy to updates days, weeks, or even months in advance of the site, as well as other bonus content such as character pinups, process sketches, and more! 

Plus getting paid for the comic means I can focus more time/energy on the comic without worrying about commission work, so hopefully I can actually complete this weird passion project from 2010 that I forgot about until taking a comic class in 2016.

I've got several books planned, and maybe even an ending. I need your help to get there.

Important note: this Patreon is charge up-front. This is for my peace of mind as well as your convenience.
When I hit 300/month, I can add a merch tier! Most likely stickers, but possibly keychains, buttons or bookmarks.
1 of 1
By becoming a patron, you'll instantly unlock access to 21 exclusive posts
By becoming a patron, you'll instantly unlock access to 21 exclusive posts
How it works
Get started in 2 minutes